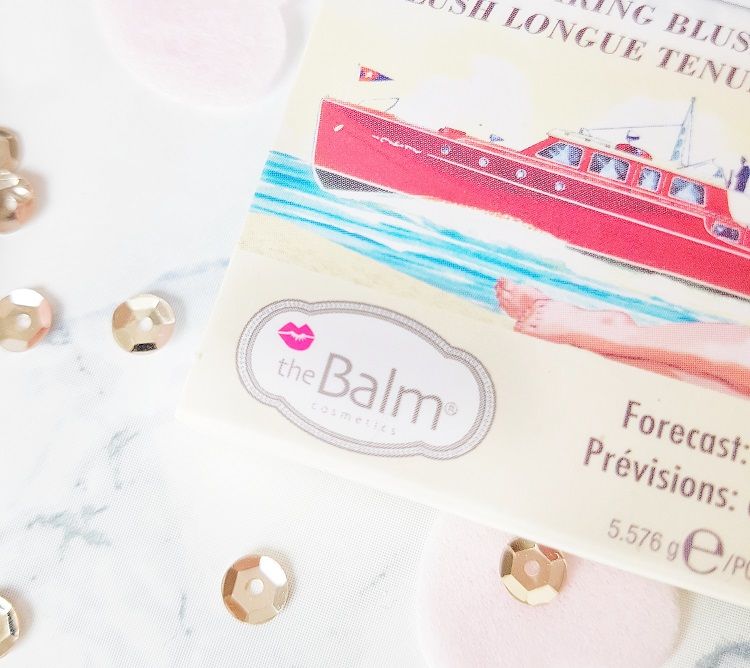 The Balm  cosmetics is a brand that has some iconic products. I got to try them just recently and from this point of view, I have no idea why I haven't done that before. So from the first sentence, you may conclude that my experience with this cosmetics brand was positive. Beyond positive I would say. They grew very quickly to my heart and now I cannot imagine a day without using some of their products.
The Balm story begins "in 2004, Marissa Shipman, founder of theBalm, realized there were a few simple products she needed to help her look and feel glam all the time and if she needed them, other women did too… Marissa decided to indulge her cosmetic curiosities; she got on Amazon where she bought 11 books on how to make makeup and started mixing in her kitchen. "I went makeup crazy. I incorporated the company, worked out a budget, hired a chemist and designed a website." She began integrating anti-ageing ingredients, triple-milled pigments, fabulous scents…and theBalm was born. Fast forward eleven years, you can now find the theBalm's Paraben and Cruelty-Free products worldwide."
What a nice story about The Balm's origins. Being a chemist myself and a huge makeup addict, I still dream of having my own makeup brand. What an inspirational story for me. I knew I would relate to it.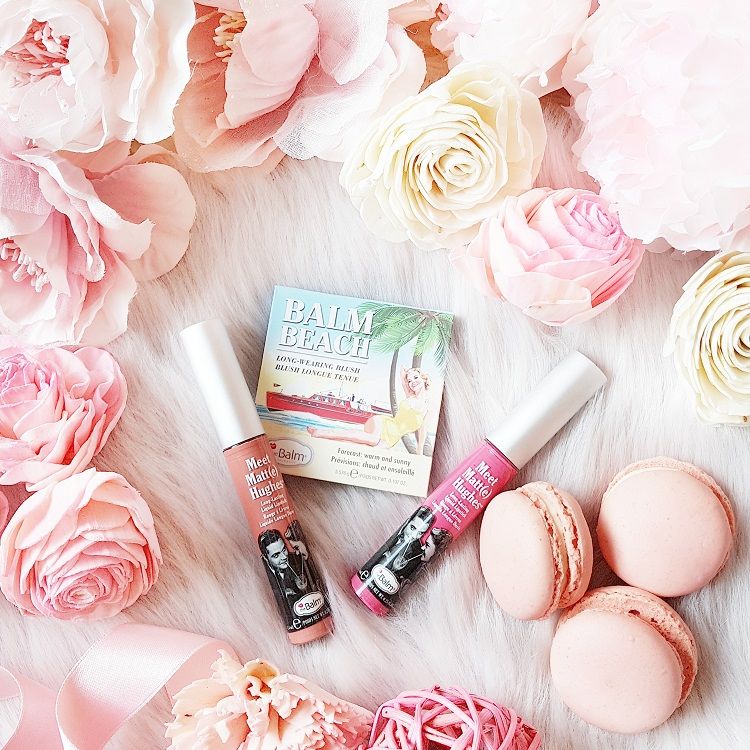 The Balm offer a wide range of beauty and skincare products that a person could need, but on our European/Serbian market, only makeup is available. I definitely should move to States someday.:) They have pretty colourful cardboard packaging with very retro motives and quite cheeky and flirty names. I purchased so far two liquid lipsticks, one blusher and a highlighter.
Meet Matt(e) Hughes long – lasting liquid lipsticks
The Balm liquid lipsticks are my favourite of all time! I have tons of liquid lipsticks, but these two are simply the best. The formula is so soft, and smooth, fully opaque in only a swipe, and lightly scented on mint. This provides a slight tingling sensation for fuller lips, but in general is very pleasant to wear. These liquid lipsticks leave lips nourished as with a lip balm and having in mind that it is matte finish, it is quite rare for the formula to be non-drying. They last on lips for hours and survive meals vanishing evenly only from the inside of the lip. These lipsticks set very quickly and they do not transfer (almost) at all. I bought one nude shade in Committed and I am absolutely in love with it. It is a great wearable nude that compliments my pale skin tone without making me look like a ghost.  This nude is on the darker side, matches my lip colour, but has also a bit of a peachy tone that combines very well with the mauve base tone. I love it! My second lippie is in colour Chivalrous and I adore it. It is a wearable vibrant warm magenta colour. Some would describe it as a Barbie pink, but it's not. It looks very juicy and classy, a perfect mixture of purple and pink. The texture is exactly the same as the shade Committed. Lipstick is transfer proof. They all come in a tube with a wand applicator, contain 7,4 ml g of product, and retail for about 16 EUR.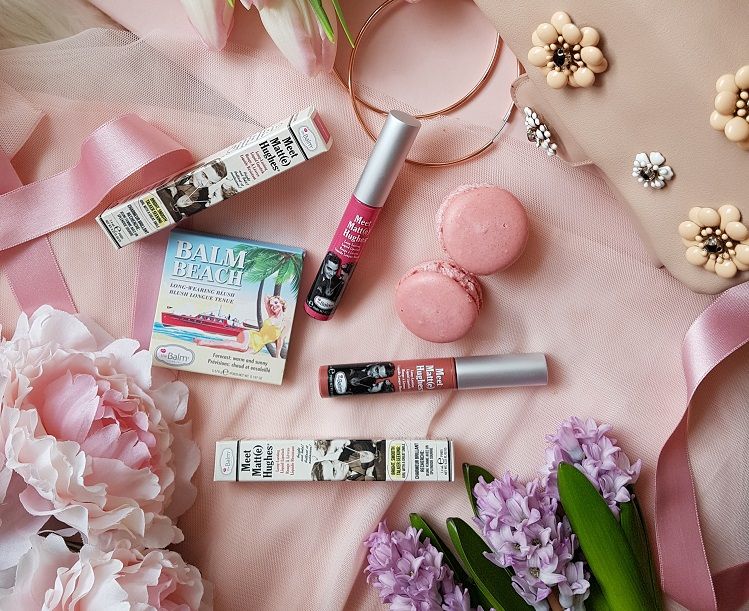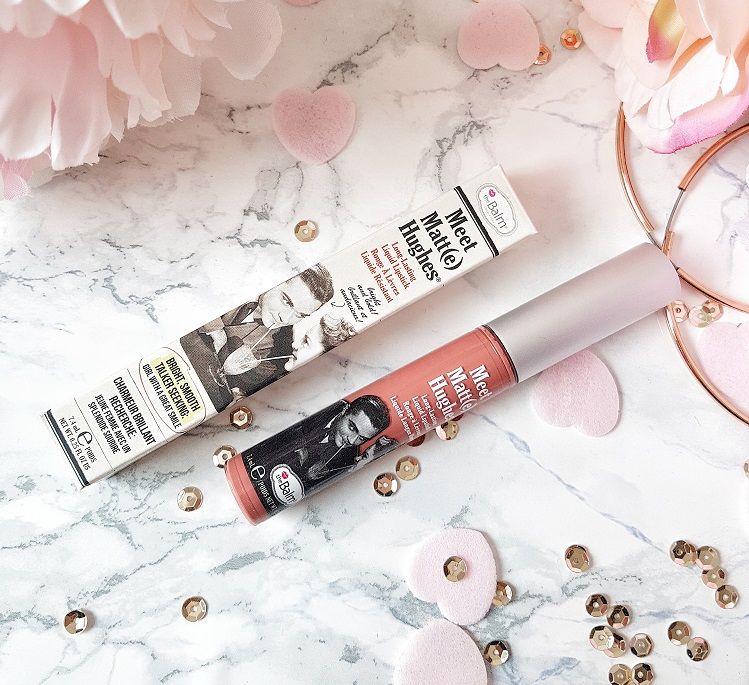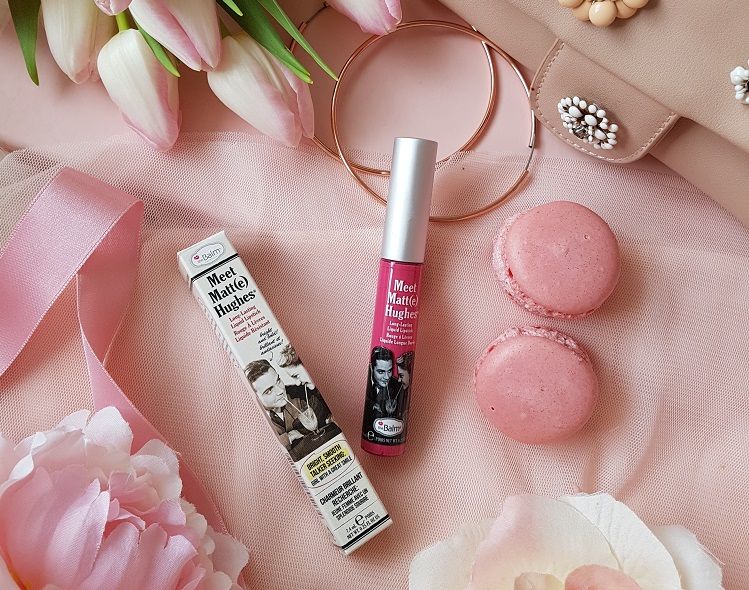 Balm Beach long-wearing blush 
The Balm Balm beach blush is my huge love! It has the most perfect blue packaging with a mirror inside. The shade is untypical for a blusher, it looks very nude and neutral. My skin is pale (NC 15), so I thought it would be handy for some day look. The texture is so finely milled, silky and delicious, you really have that luxury impression while touching it. It is nicely pigmented and blends effortlessly. It is muted pale pink shade with a peachy undertone, very natural and not overwhelming. The finish is matte. Contains 5.6 g of product and retails for 21 EUR.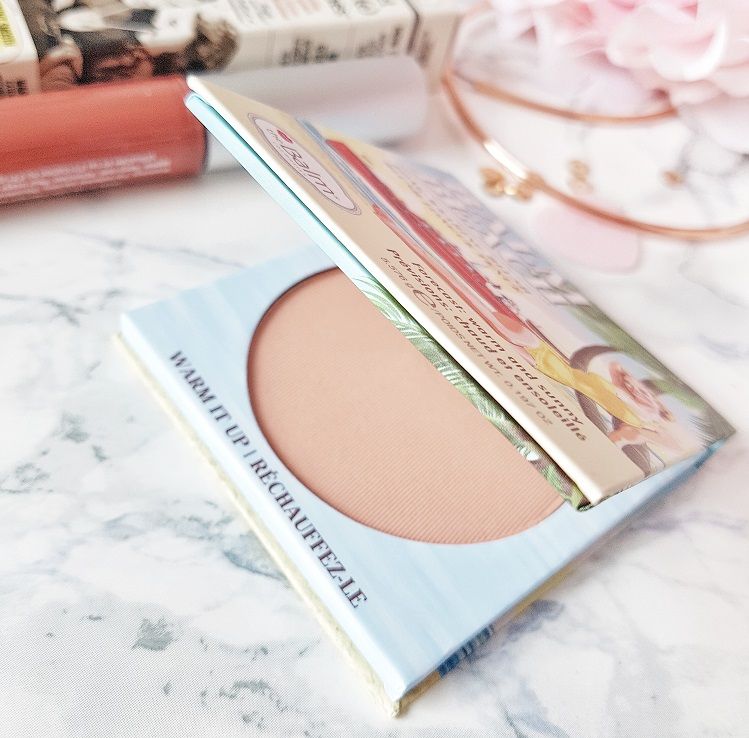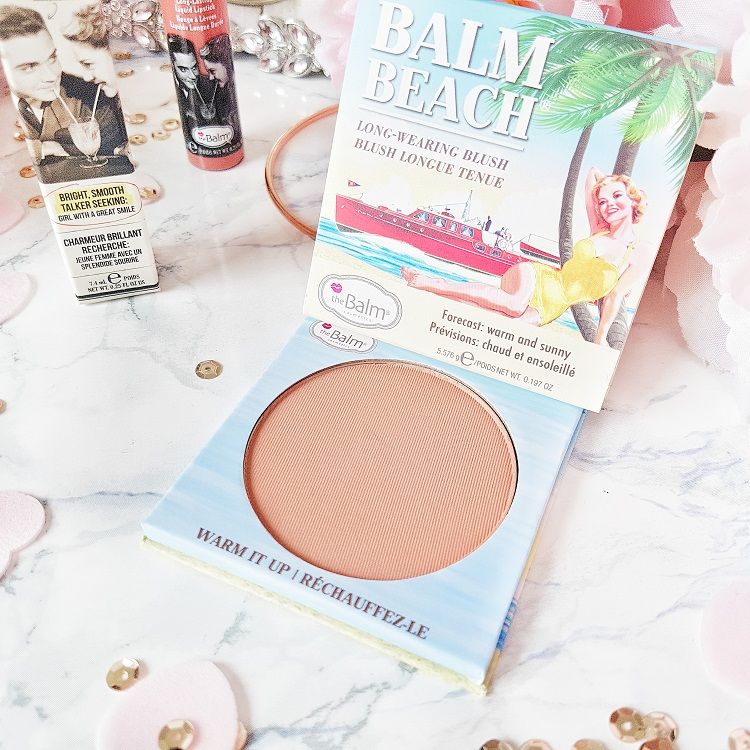 Mary Lou Manizer highlighter
I believe all of you heard of this the Balm highlighter, and it is the absolute star in my makeup stash. This is probably the best selling highlighter in the world with a cult status! I would regret if I haven't tried it! It is a HG! Definitely for warm toned girls and it is blinding. It is so versatile golden champagne highlighter that you can wear in just a single layer, or you can build it up to the excess that you want. Mary-Lou also has a beautiful sheen without looking frosty. Pigments are nicely milled so you won't get anything sparkly or glittery on your face, but still, there will be a bling moment. Truly a fantastic product! This highlighter comes in a nice metal compact packaging with a mirror inside, contains 9 g of product and retails for about 22 EUR. I got mine with a 20% discount, so I am not sure about the exact price.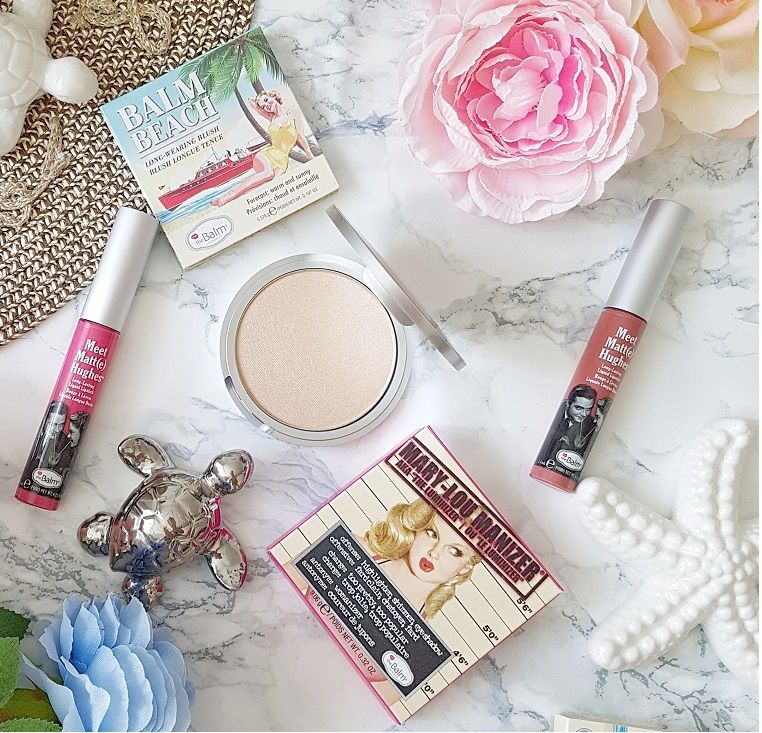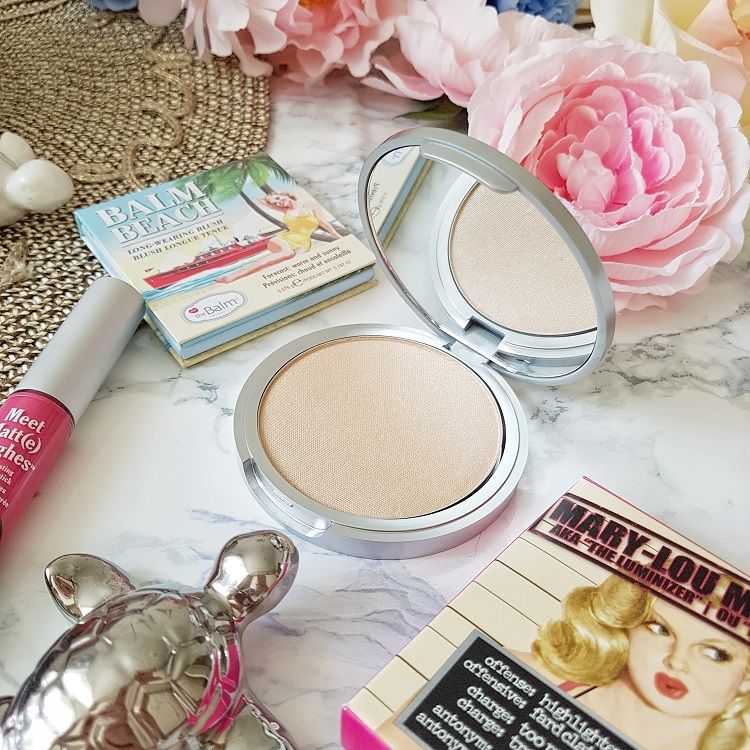 Here you can see swatches of all four products.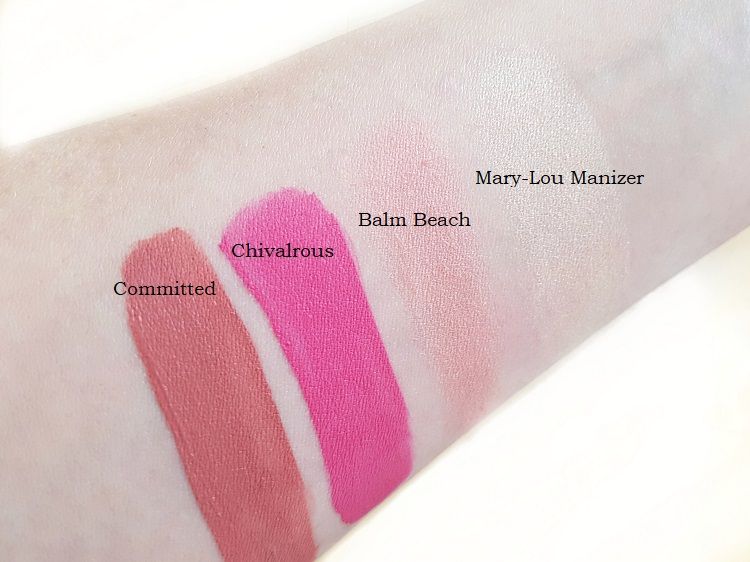 Have you used something from theBalm and which makeup brand won your heart?