It's been a while now how in blogger world exists real hype because of Makeup Revolution products. Makeup Revolution became famous for making dupes of Too Faced palettes. I already wrote about two amazing MUR palettes – Naked Chocolate and Chocolate and Peaches, you can click on the links to read those posts. I have prepared for you many more posts regarding amazing MUR products, and my post today is about an excellent Blush Ultra Profesional palette in Golden Sugar.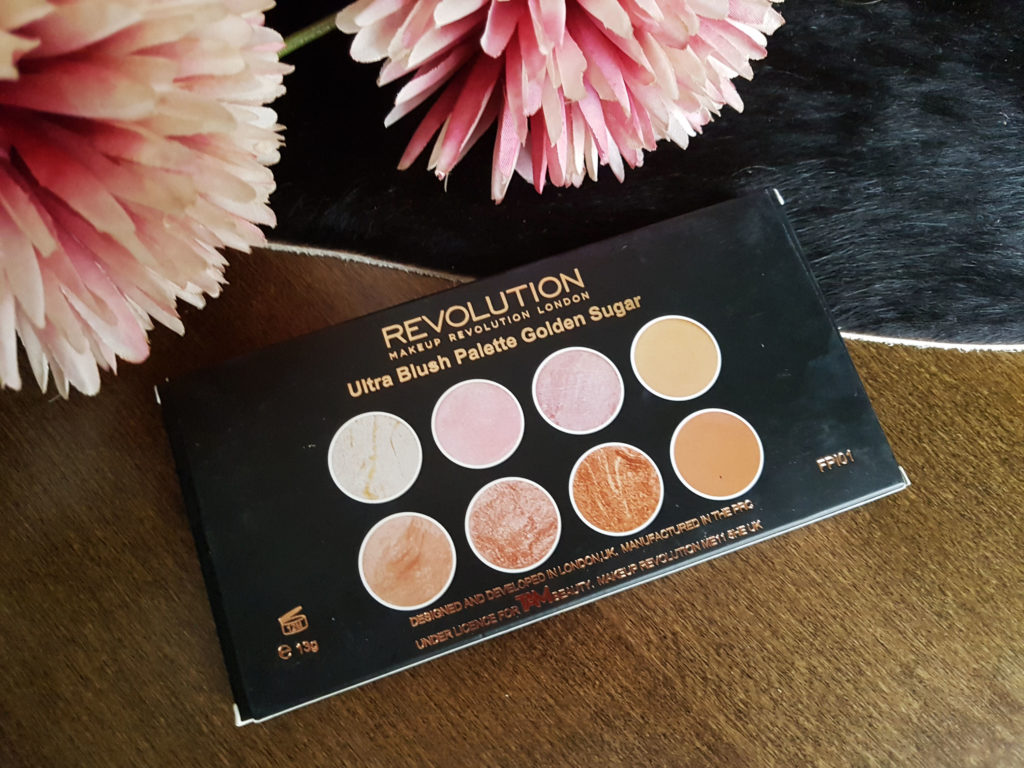 This blush palette comes in well known sturdy black plastic packaging with a huge mirror. Having in mind that this palette retails in Rossmann for only 8 EUR, it really does look much more luxurious. Seems very elegant and contains the perfect mix of highlighters, blushes and bronzers. It is the real beauty!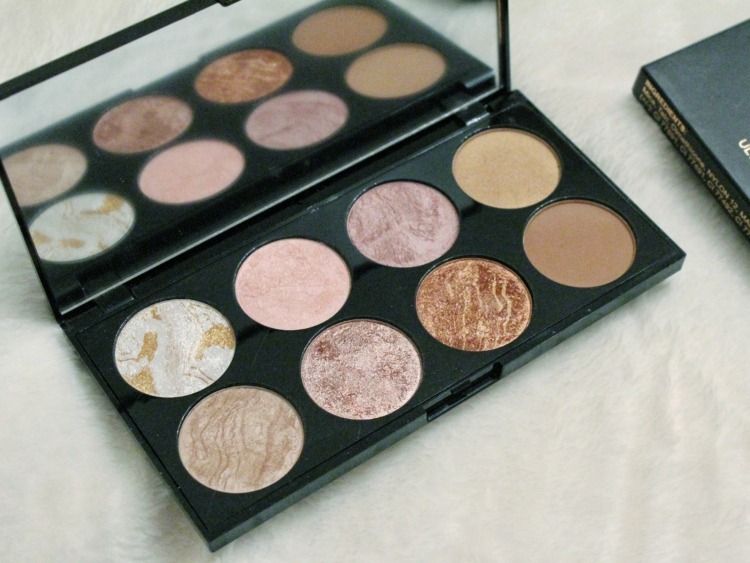 The pigmentation of all shades is incredible! I also like a versatility it provides. It can be used based on your personal affinities and skin tone, as a highlighter, blusher, bronzer or as eyeshadows. The consistency of all eight products is so soft and they all look wonderful when put on the skin. Mostly this palette contains shimmers, some of them being pretty metallic, only the very last shade has a matte finish. All shades last on face around 8 hours if you have a normal skin type.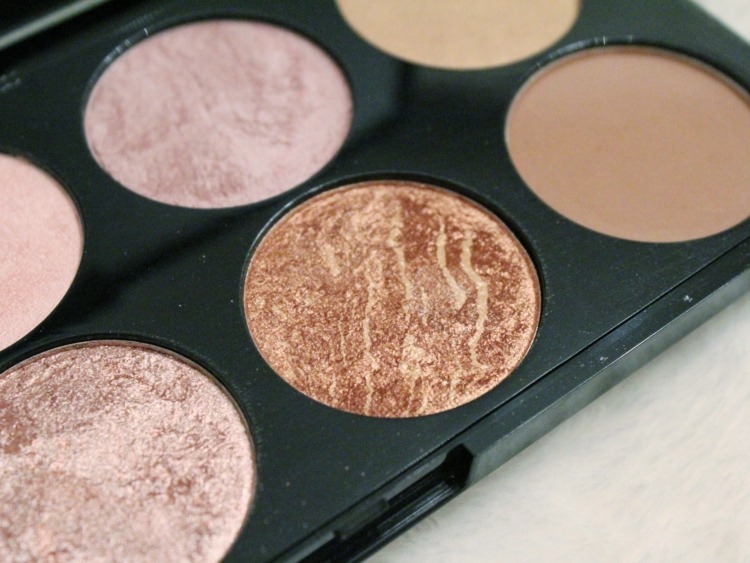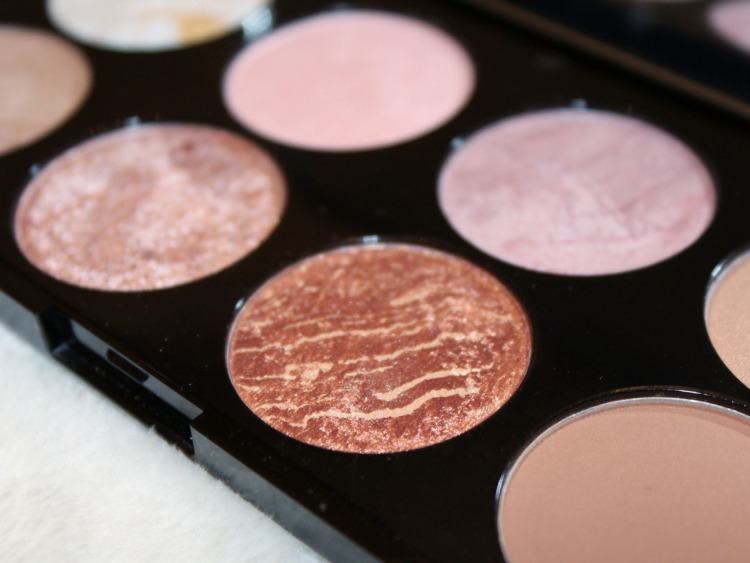 I would prefer that shades have names because it would make the description easier. I would start from the upper left part of the palette, and name it Shade 1, and the last one would be the lower right, Shade 8.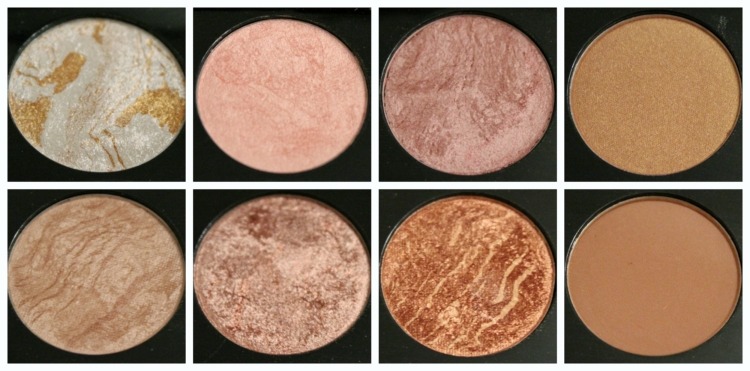 White beautiful highlighter with the cold undertone. I would not recommend it as a highlighter for deeper complexions but can be excellent as an eyeshadow in the corner of the eye.
A tender light pink shade sutable for use as a highlighter and a blush for pale skin, buildable as well.
Light pink blush with a satin finish, a bit colder, very decent and beautiful.
Golden shimmery highlighter.
Sophisticated champagne colour, satin finish, excellent as a highlighter.
A fantastic pink blush/highlighter.
This shade is my favourite from the entire palette. Just look at it! Rich coppery – gold tone, which could be used as a highlighter/blush for deep skin tones, or an eyeshadow. Love it!
A classical matte bronzer, very decent, a bit warmer though.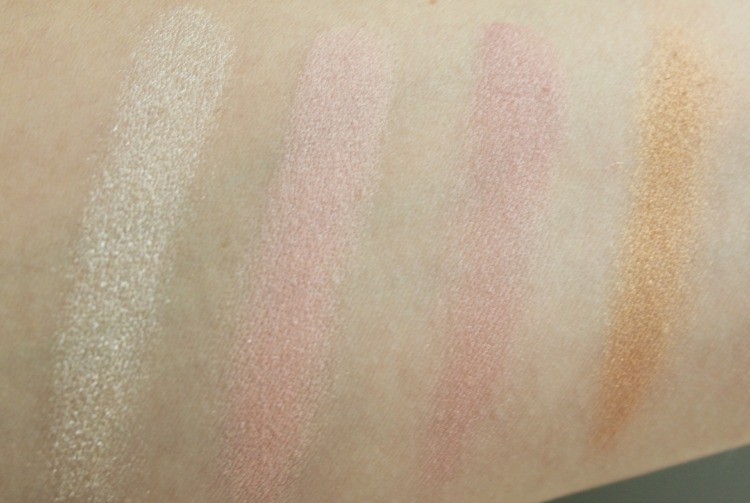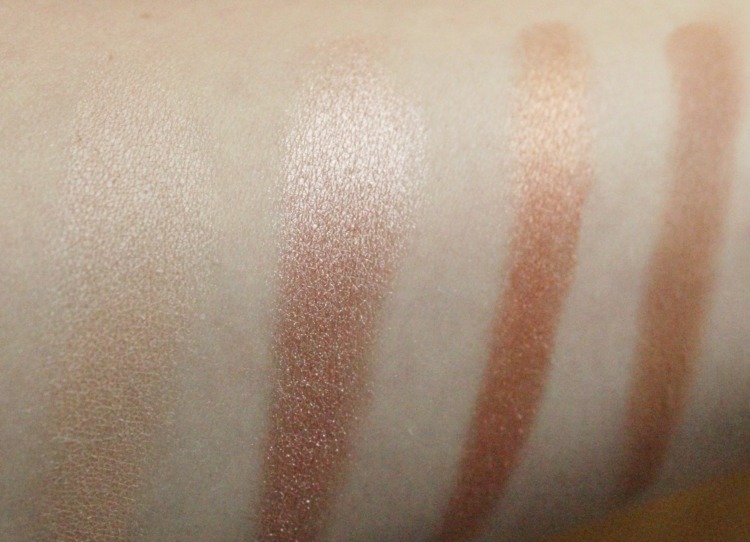 Do you like this Makeup Revolution Palette and have you tried something from their range?