30%AHA+2%BHA The Ordinary piling je proizvod za koji dobijam najviše pitanja. Ovaj proizvod spada u domen hemijskih pilinga za kožu i koncentracije kiselina u njemu su visoke, tako da je potreban oprez pri korišćenju i strogo pridržavanje uputstva. Za vise informacija o kiselinama savetujem vam da pročitate moj tekst – kiseline za početnike.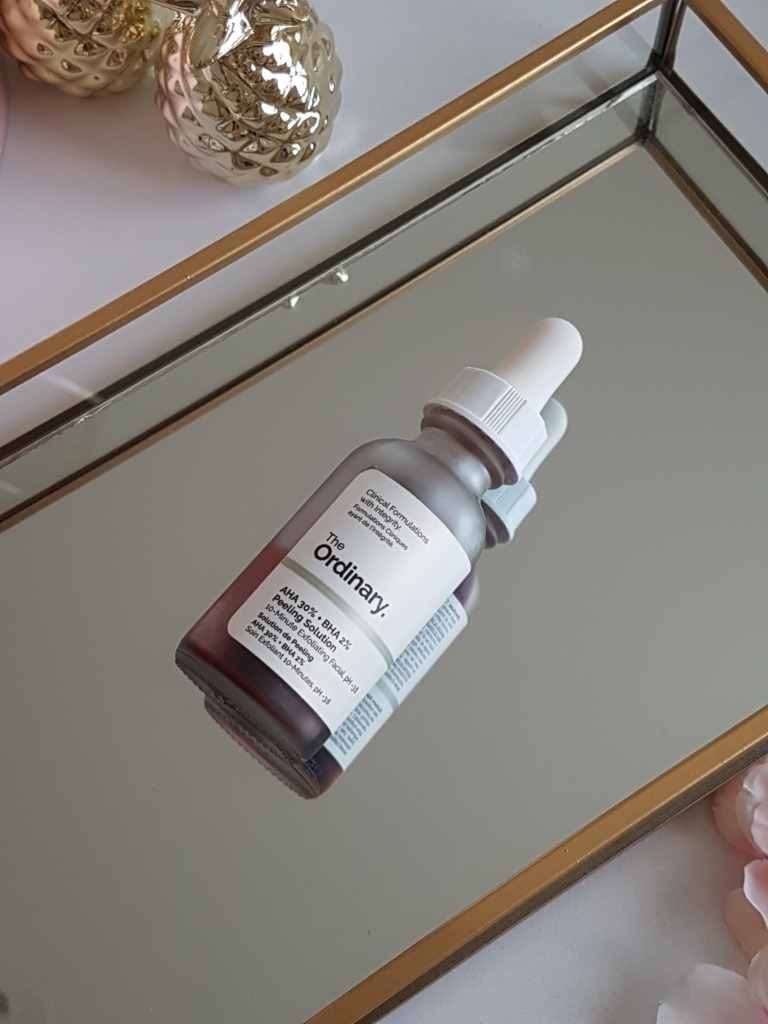 Kiseline u kozmetici su zapravo takozvani hemijski pilinzi (o fizičkim pilinzima pročitajte u ovom mom postu). Samim tim su kiseline sve popularnije za uklanjanje odumrlih ćelija kože, a u ovoj bočici se nalazi mešavina alfa-hidroksi i beta-hidroksi kiselina koje imaju odličan učinak na kožu. AHA kiseline vrše eksfolijaciju gornjeg sloja koze cime se postize efekat posvetljivanja i ujednacenosti. BHA kiseline (salicilna) rade isto što i AHA, ali dodatno čiste i otčepljuju pore. Kontinuiranom upotrebom konačni efekat je čistija, ujednačena koža bolje teksture i zdravog sjaja. U sastav ovog pilinga ulaze glikolna, mlečna, vinska i limunska kiselina koje su AHA i salicilna koja je BHA. Pored kiselina, piling sadrži još i umirujuće molekule kao što su ekstrakt tasmanijskih bobica, aloja vera i vitamin B5 (pantenol), ali i krospolimer hijaluronske kiseline koji dodatno hidrira.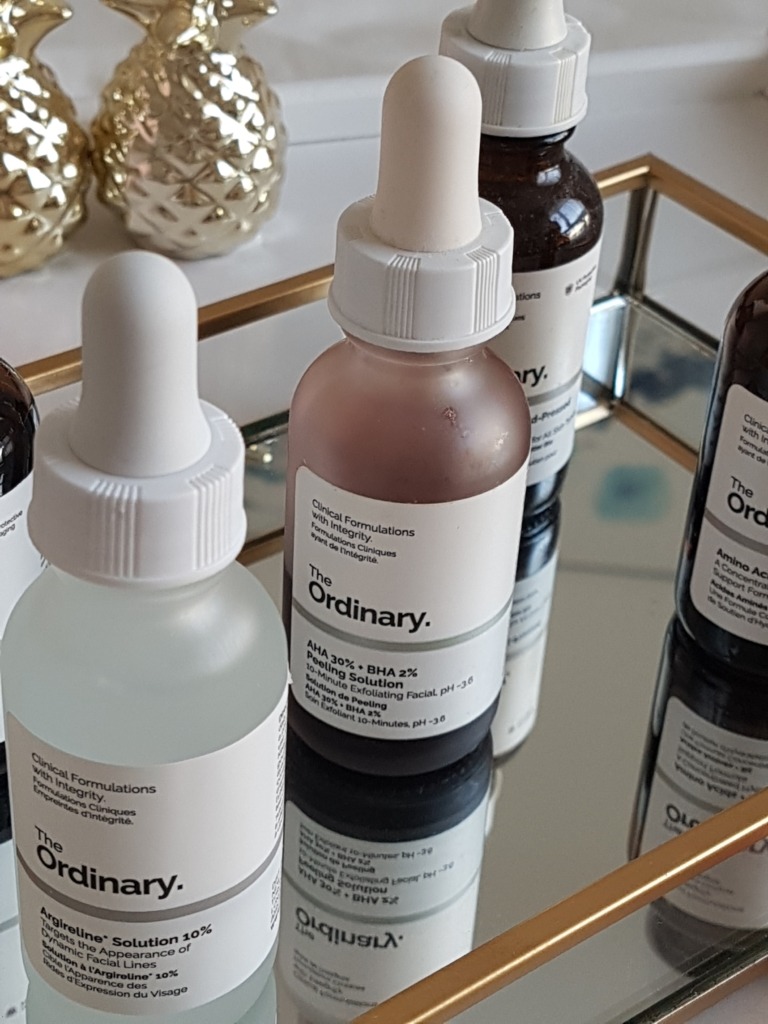 Ovo je popularno nazvan "vampirski piling", jer je krv-crvene boje i deluje istovremeno zastrašujuće i zabavno kad se namaže na lice. Za boju su zadužene gorepomenute bobice. Veoma je potentan, te sa njim treba biti pažljiv i držati se uputstva. Lice se očisti (po mogućstvu double cleansing metodom). Piling je gušće formulacije i nanosi se kao maska isključivo na suvu kožu. Ne sme da se nanese na područje oko očiju. Sme da se drži na licu najviše 10 minuta, mada sam ga ja držala za svaki slučaj kraće, oko 7 min. Mora dobro da se ispere sa kože mlakom vodom. Koža nakon upotrebe bude primetno glađa i pročišćenija. Piling ne sme da se nanosi na iziritiranu ili kožu koja se peruta. Najviše sme da se koristi dvaput nedeljno. Ukoliko primetite da vam ovaj proizvod stvara iritaciju, iako se pridržavate uputstva, obavezno prestanite sa upotrebom. Kako eksfolijatori čine kožu osteljivom na sunčevo zračenje, obavezno nosite SPF preko dana.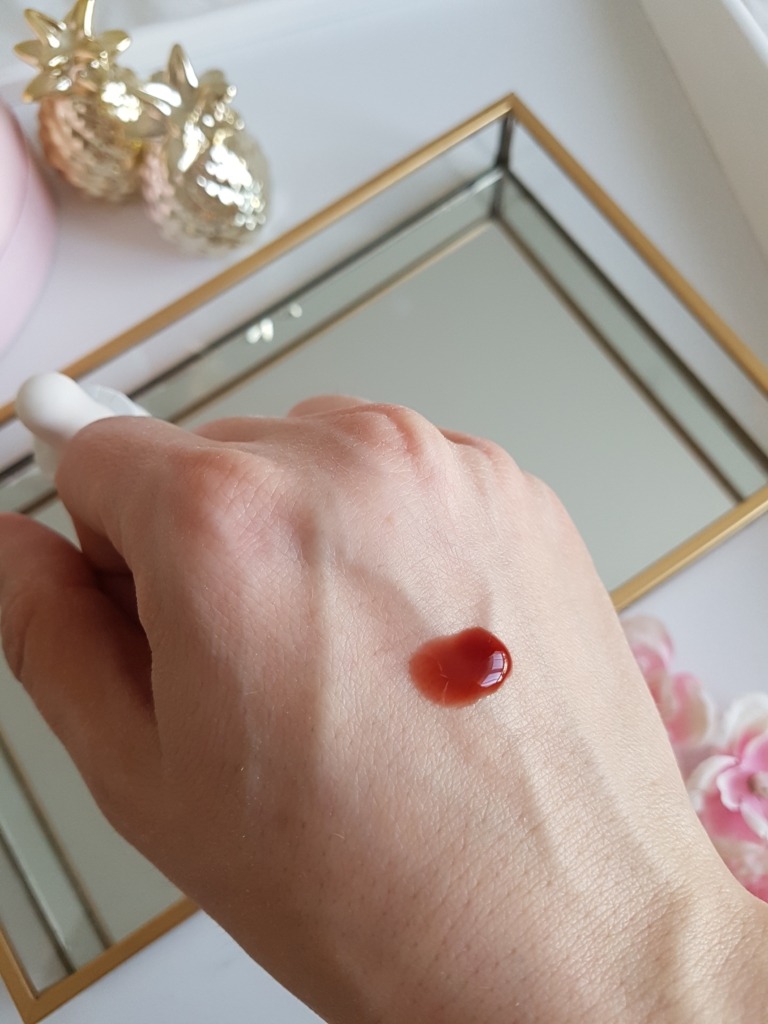 AHA + BHA piling koristim jednom u dve nedelje. Koža mi nakon njega deluje svežije. Nakon ovog pilinga bogato nanosim svoje hidratantne serume (Hada Labo hijaluronski najčešće) i koža mi je zahvalna na toj nezi. Kremu sa SPF 50 koristim svaki put kad izlazim iz kuće i nisam do sad imala problem zvani hiperpigmentacije.
The Ordinary AHA+BHA piling sam poručila sa zvaničnog Deciem sajta i platila ga 7.20 eur.
Da li ste probali ovaj piling i da li i koje pilinge koristite u svojoj nezi?