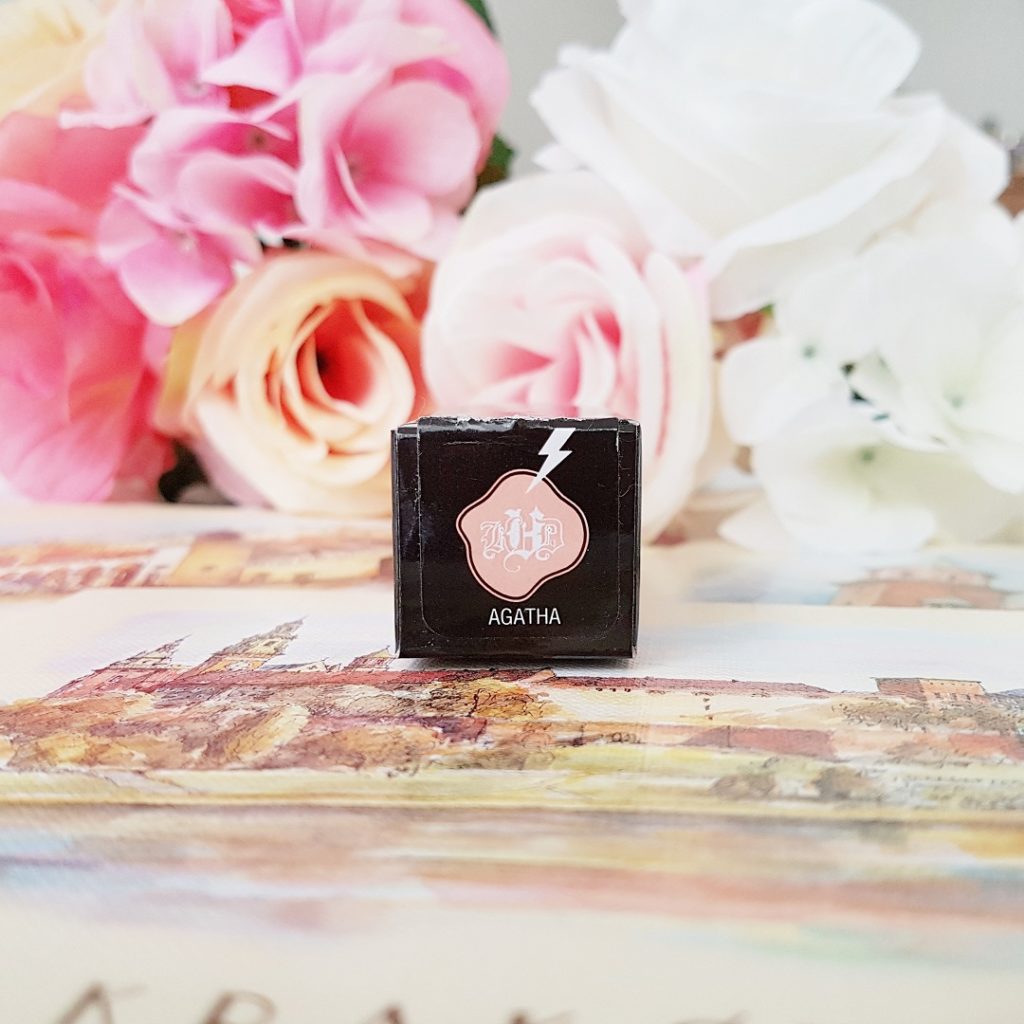 Agatha
We all know that the most beautiful makeup can be bought at Sephora stores. There is a collection of all remarkable makeup brands. Perfectly folded bottles, jars, tubes, of all colours and shapes. Between the multitude of makeup displays that tempt with their products, seducing people to open the wallets, I walked through without response, because my goal was Kat von D.'s collection. I left the contouring palettes and shadows for some other time, and I picked one lipstick from the Studded Kiss collection. Agatha. Like some graceful heroine from a supernatural movie. The colour that screamed my name.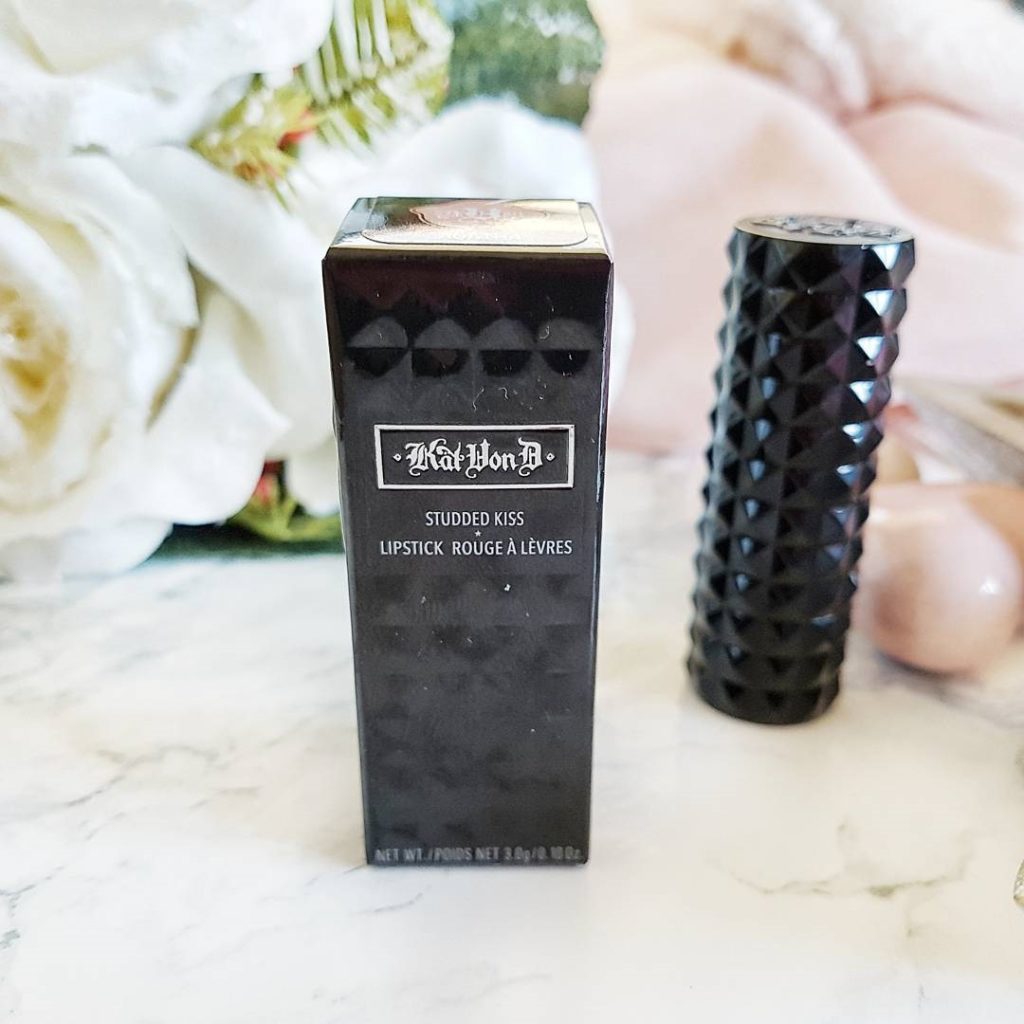 Story of a lipstick
The formula of this lipstick is pleasant. The finish is matte. I can not complain about comfort and durability, it does not drain too much, it lasts for several hours, a greasier meal does not survive, but rare are such lipsticks. This lipstick is more to add to the collection, not a must-have. The colour is unusual. Light, gentle, rosy-nude with a tiny hint of peach. For many, this lipstick will be too bright, but I love it. I am blond and pale and I love nude lips, and I do not care what I look like a ghost. The shade fits perfectly with smokey eyes and a little blush on the cheeks. I like how it looks like when using lipgloss or metallic lipstick layered on top. I admit that such a combination has become a favourite for me lately.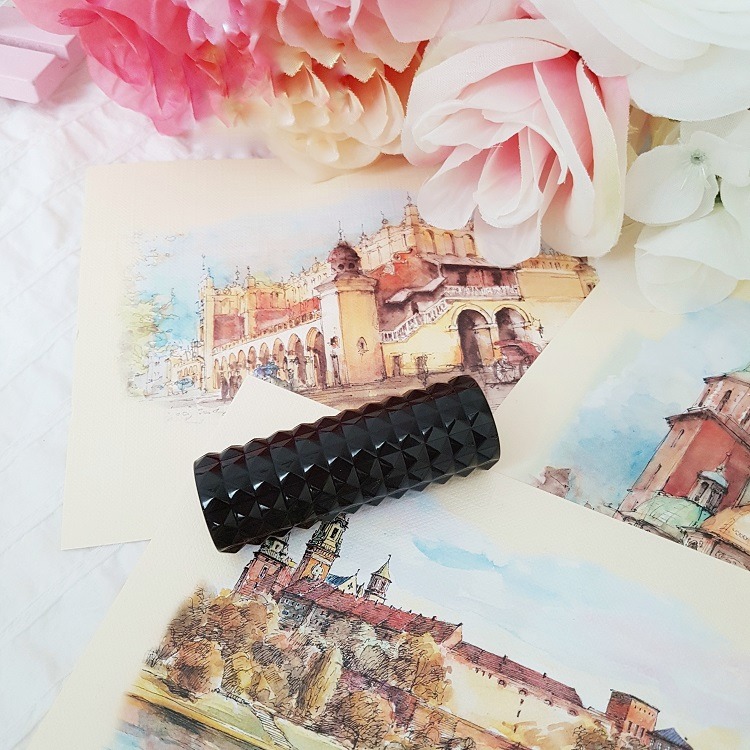 Price
It's not without reason Kat von D queen. Of the planet's most famous tattoo artist, she has evolved into a standard-setting person in the makeup industry. All of her products have a goth line, yet they are feminine and flawlessly designed. Even the logo itself is ingeniously designed and embroidered in every lip. From the black cactus comes the subtle nude beauty. The lipsticks normally cost around 30 EUR for 3g, and I bought mine at a discount for 16 EUR. I will not write longer this story, I leave you to enjoy the pictures.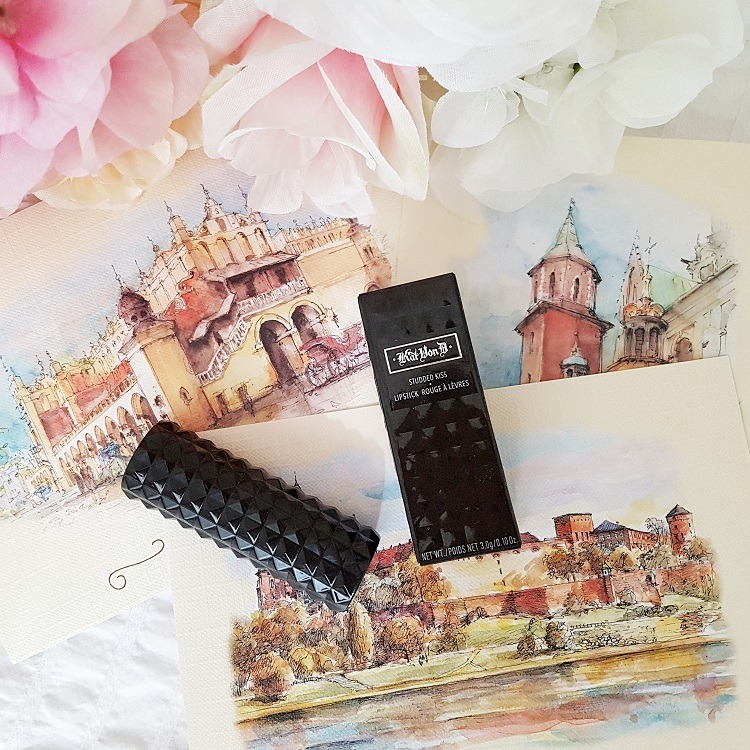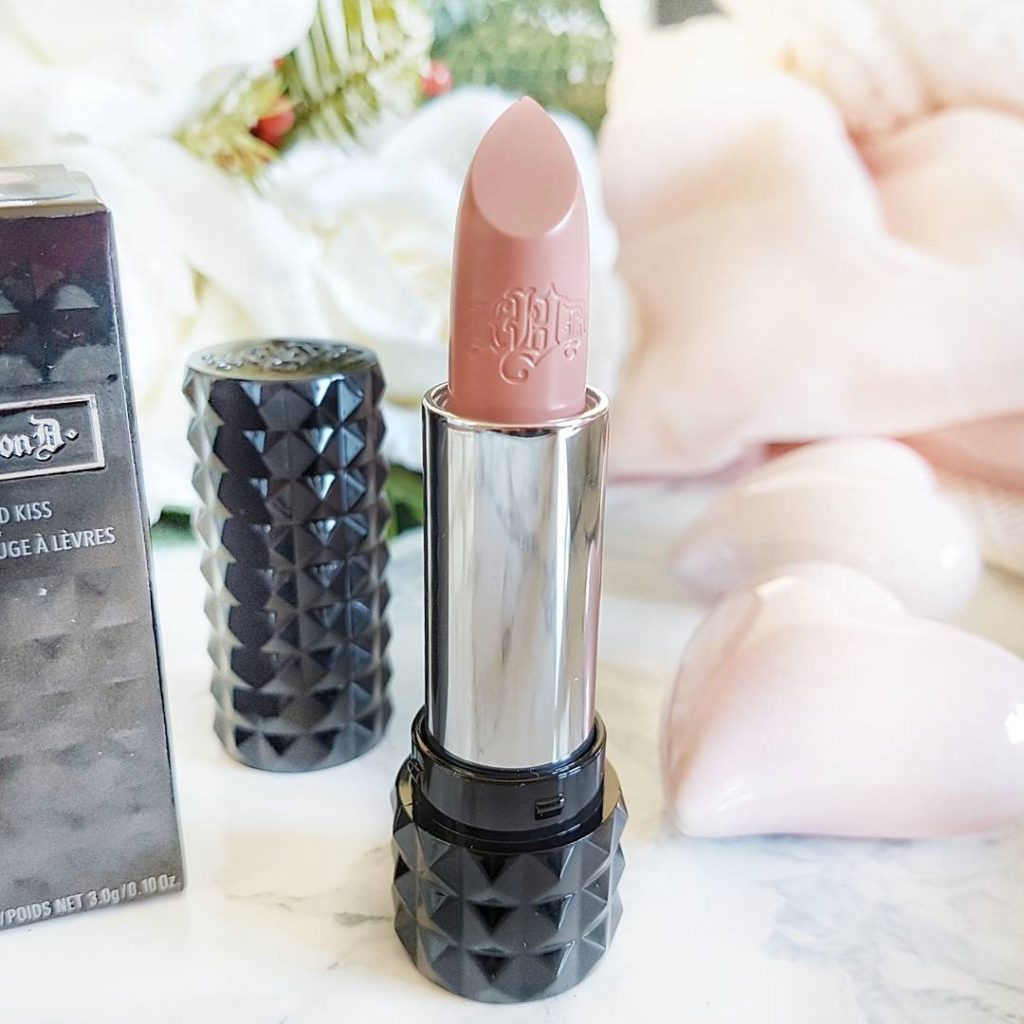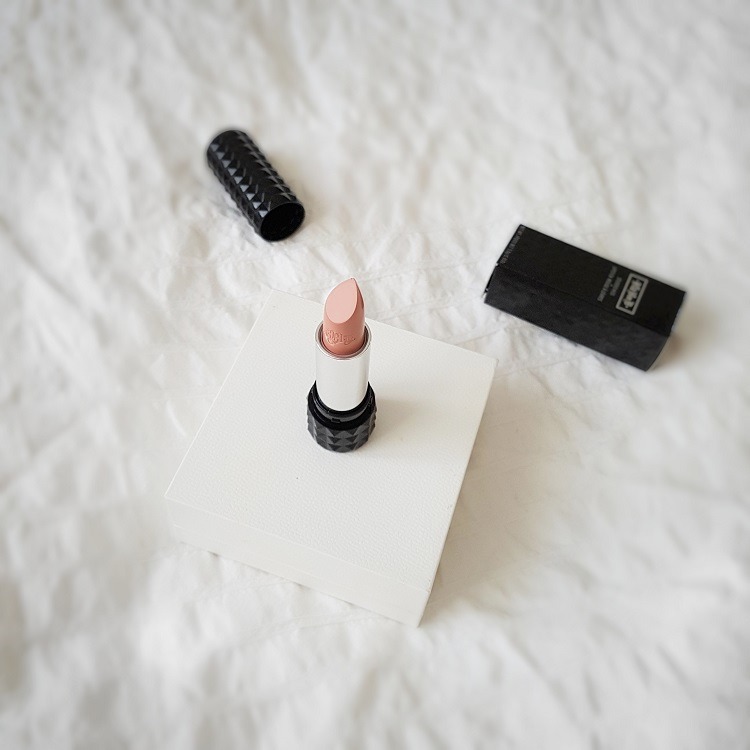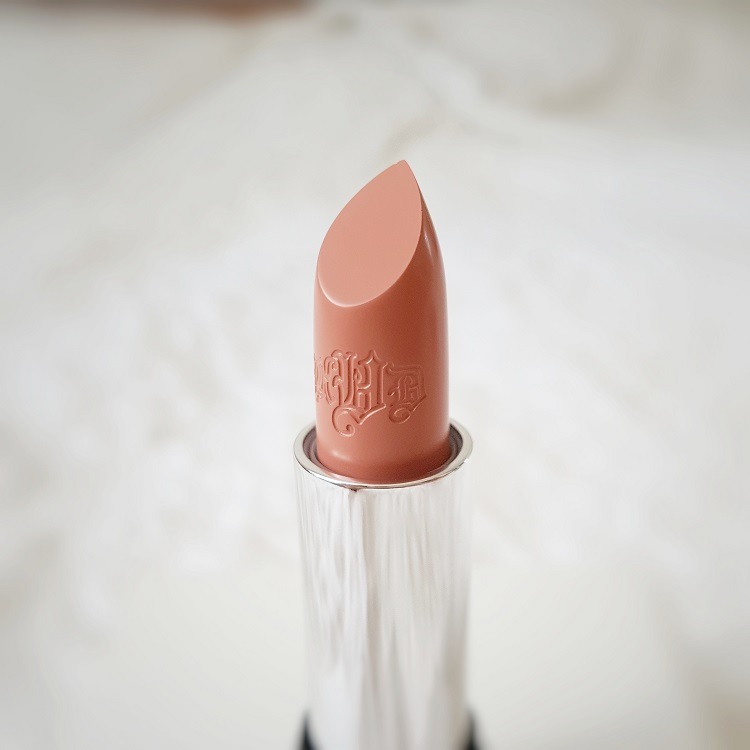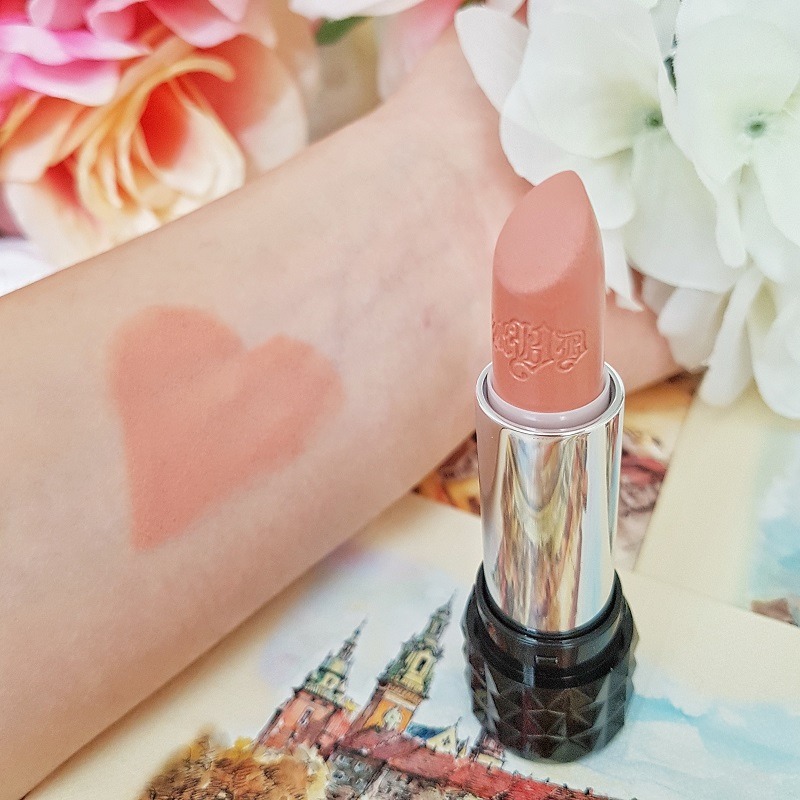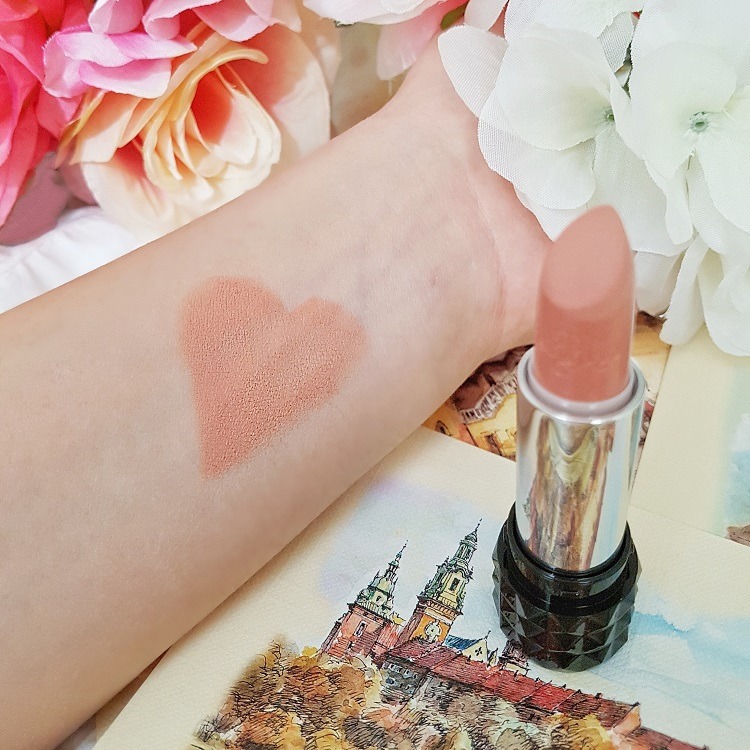 My first lipstick from Kat von D collection, but certainly not the last one. How do you like it?