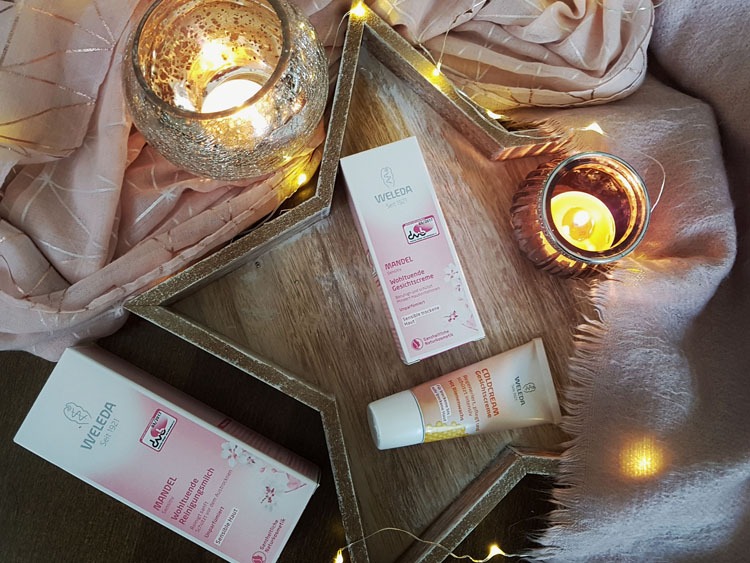 Story about Weleda
I believe that the majority of you heard of Weleda – a brand of natural cosmetics coming from Germany. The idea of Weleda started in the year of 1921 in a pharmaceutical laboratory with its own plant garden and today is one of the most appreciated skincare brands worldwide. Weleda share a common mission: to create natural products with exceptionally high standards of quality you can trust. They believe nature offers the best solutions to every beauty and wellness need. And their products are free of synthetic compounds or toxic chemicals. Instead, flower, fruit and root extracts are used, minerals and essential oils, each one carefully selected and orchestrated to work with your body's own systems. Today my talk is about three great products in pretty pink and beige tubes that I can highly recommend.
Almond cream for sensitive skin (Mandel Wohltuende Feuchtigkeitspflege 30ml, 9.25  EUR)
INCI: Water (Aqua), Prunus Amygdalus Dulcis (Sweet Almond) Oil (repairs and nourishes), Alcohol (preserves), Glyceryl Stearate SE, Hydrolyzed Beeswax (protects), Prunus Domestica Seed Oil (nourishes), Glycerin, Xanthan Gum, Lactic Acid (preserves, balances skins pH)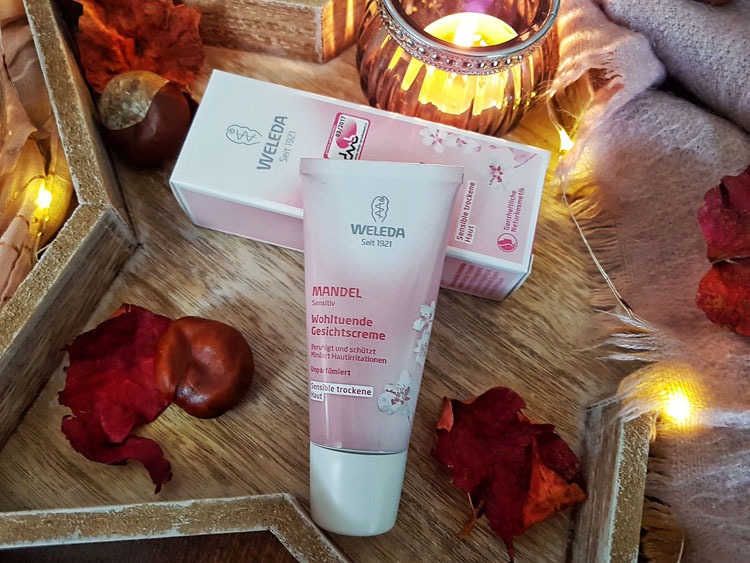 This is one of my favourite "light" facial creams. Even though it's called a cream, the product is quite light, and can't be used alone in dryer climates/winter. I tend to only use this cream solo in the summer. I can't tell there's a layer of cream on my skin because it becomes part of my skin, it absorbs wonderfully that I am so amazed at this little super cream! It is a moisturizer that sinks into the skin completely in about 60 seconds after applying it. My skin is soft, moisturized and soothed. The scent of almond oil is not intrusive at all, but it's noticeable in a welcoming sort of way. It has just a few ingredients, never irritates my skin, instead makes it calm and soft and even. I'm guessing that the hydrolysed beeswax does all the wonders for me. It keeps my skin barrier sealed. This cream soothes redness, adds moisture, and acts sort of like a primer because my makeup looks great over this. The only thing you might want to consider is that it is not the most hydrating so you might want to combine it with for example The Ordinary serums as I do.  I also like the metal tube packaging, which is Weleda's signature packaging because it allows you to squeeze every last drop out. I would not recommend this product for oily skinned girls… but I would highly recommend this product to dry/normal skinned girls!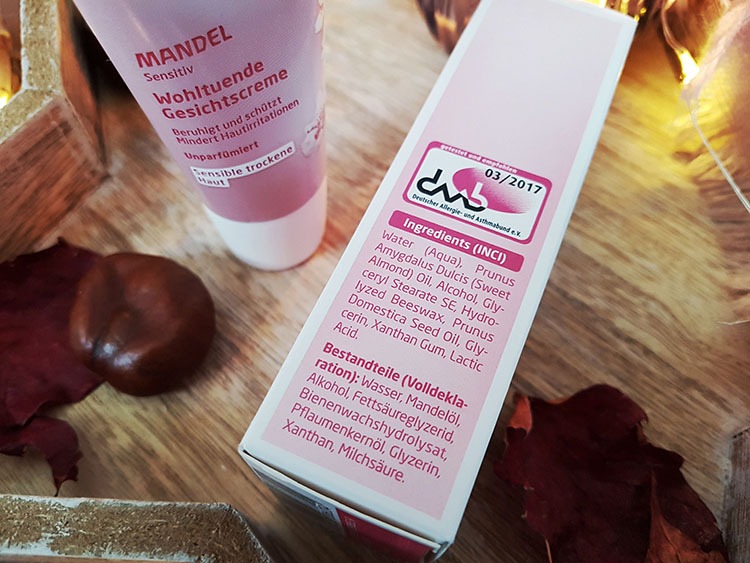 Almond Lotion for sensitive skin (Reinigungsmilch Mandel, Sensible Haut,75 ml, 7.15EUR)
INCI: Water (Aqua), Prunus Amygdalus Dulcis (Sweet Almond) Oil, Glyceryl Stearate SE (lubricates and smoothes), Alcohol, Prunus Domestica Seed Oil (yellow plum seed oils, improves the skins barrier function), Xanthan Gum, Lactic Acid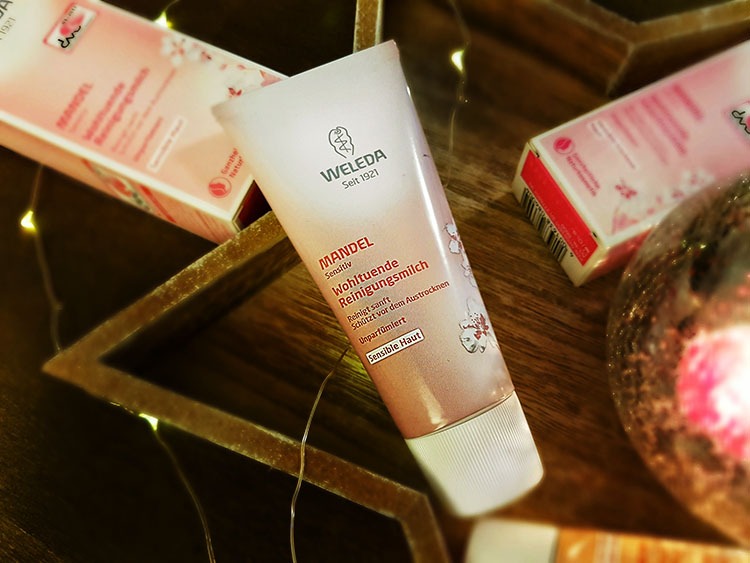 This is a lovely cleansing lotion! Very gentle and soothing on the skin, cleans well and it's very easy to remove. It is fragrance-free but it smells lightly of almonds. It's not irritating and my combination-dry skin loves it. I use a different cleanser to take off makeup, you can read that post here, but this one works perfectly well if I've only used some tinted moisturiser. I value that the ingredients are natural and respect the environment. I use this cleansing lotion almost every day. I've purchased this two times now and absolutely love it! I love what it does, how clean and soft it makes my skin feel. It has milky consistency, not much is needed for the entire face. I like to massage my wet face with this lotion for a while, and then to rinse it with the lukewarm water. It is not difficult to be washed off and leaves skin nourished, soft, smooth and ready for toning.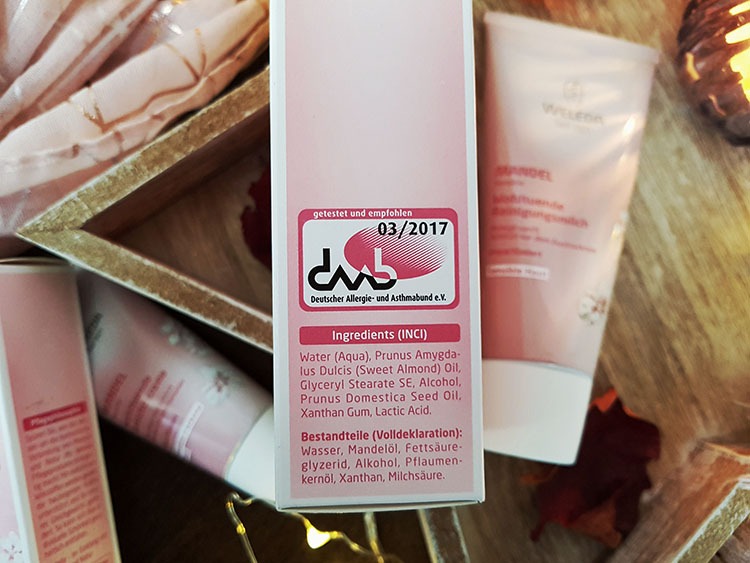 Coldcream (30ml, 6.45EUR)
INCI: Water (Aqua), Prunus Amygdalus Dulcis (Sweet Almond) Oil, Arachis Hypogaea (Peanut) Oil, Beeswax (Cera Alba), Alcohol, Glyceryl Oleate, Fragrance (Parfum)*, Sorbitan Olivate, Zinc Sulfate, Limonene*, Linalool*, Citronellol*, Geraniol*, Citral* *from natural essential oils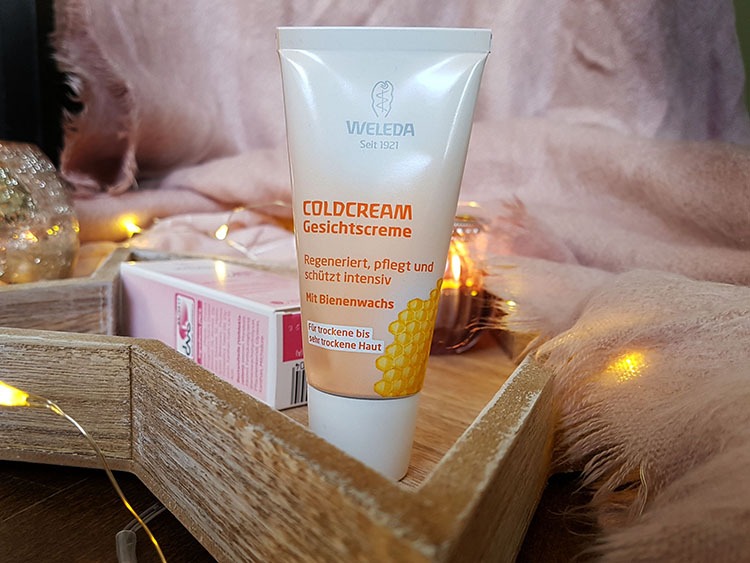 This little beige cream is by far my biggest favourite from this Weleda trio! It is very rich and gentle. It's not the right texture for the skin as a general facial moisturizer, but it is perfect for windburn, dry cuticles, rough skin patches, or as a sleeping mask. Basically, whenever your skin feels irritated or needs extra care. A pea-sized drop is perfect for my whole face. I'm always especially grateful for it if I get a cold–my nose gets so red and painful and cracked. I put this on and it is instantly soothed. This is the first aid your skin ever gonna need, and I like it even more than the original Skin food cream on which I also plan review. Skin feels so soft and smooth. I like to press it into the skin using the heat of my fingertips to really make it absorb properly. Cold Cream is a thick cream, yellowish in colour with a rosy fragrance. It does everything it promises, regenerates, nourishes and protects the skin, but I would not recommend this product for oily skin type because it might sit on top of your skin.  I hope Weleda will never stop producing it! (I would not complain either to see a huge tube of this cream!)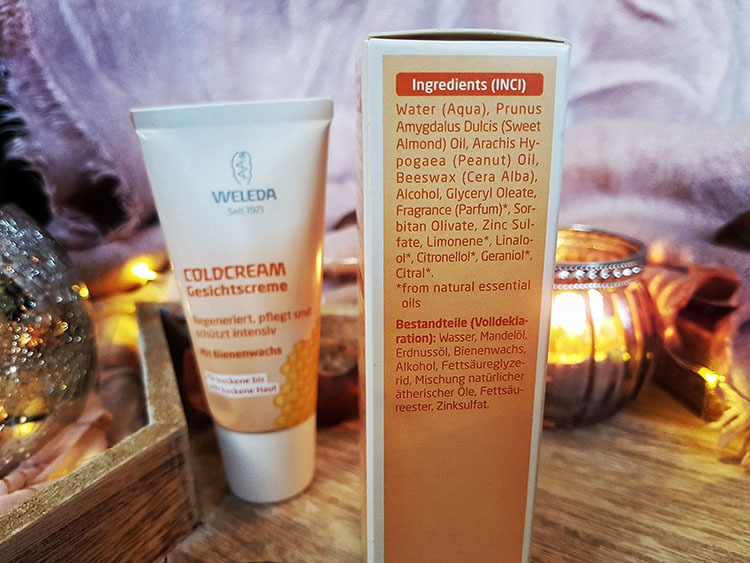 Have you tried any of these products and what is your experience with Weleda?