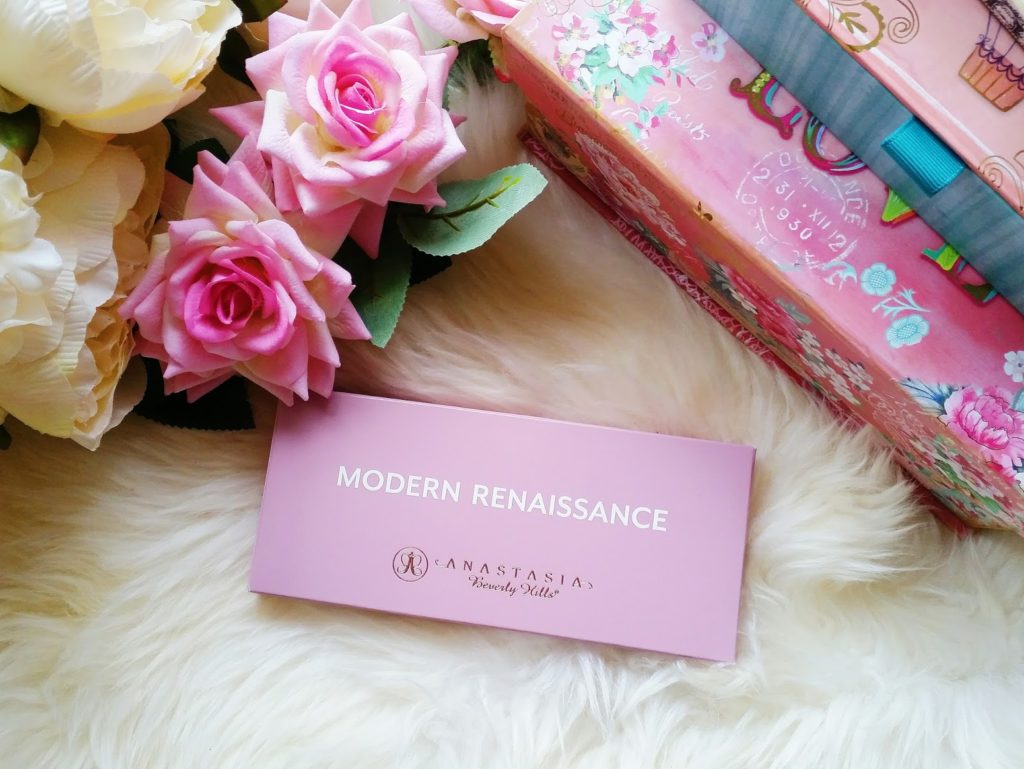 Probably everyone heard till now that Anastasia Beverly Hills Modern Renaissance is the prettiest eyeshadow palette ever! I wanted this palette the minute I saw it. I was attracted like a moth to the flame. I got a bit tired from neutrals and same boring brown shades that everyone offered in their range, and honestly, I thought that having Urban Decay Naked1 and Too Faced Semi-Sweet Chocolate Bar is more than enough for neutral looks. And then  Anastasia Beverly Hills made this beauty and I've gotta have her!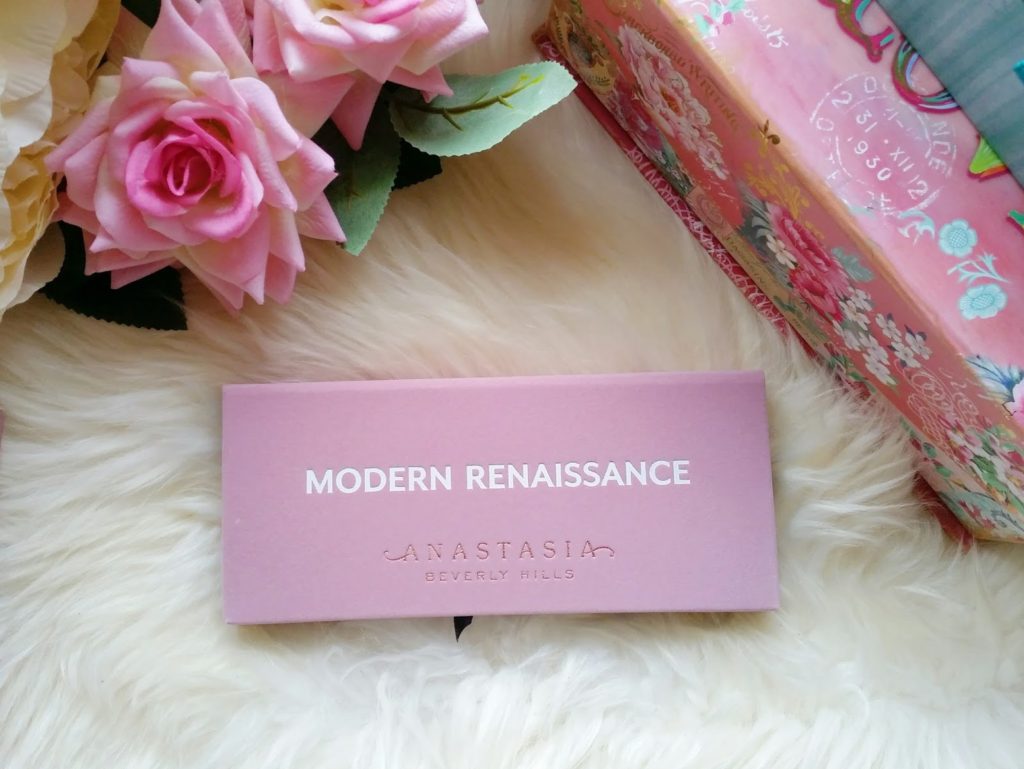 Modern Renaissance is the first eyeshadow pallet I have purchased from ABH. The outside is a lovely light pink, but it is made of velvet and it might get dirty soon, but I managed to preserve mine pretty and pink as it was from the start. The top is also a bit flimsy and folds all the way back, which I don't particularly like, but I love the wide mirror and general impression of glamour. Cardboard packaging contains 14 beautiful eyeshadows, all of them weighing 0.7g. I paid for it around 50 EUR on BeautyBay.com.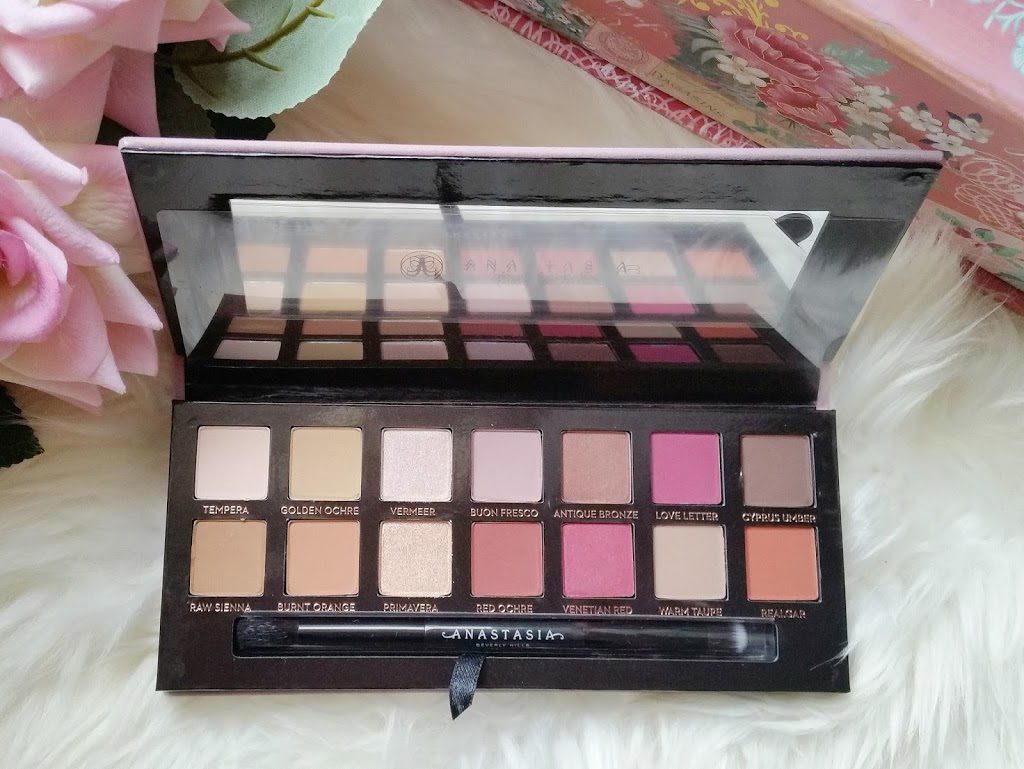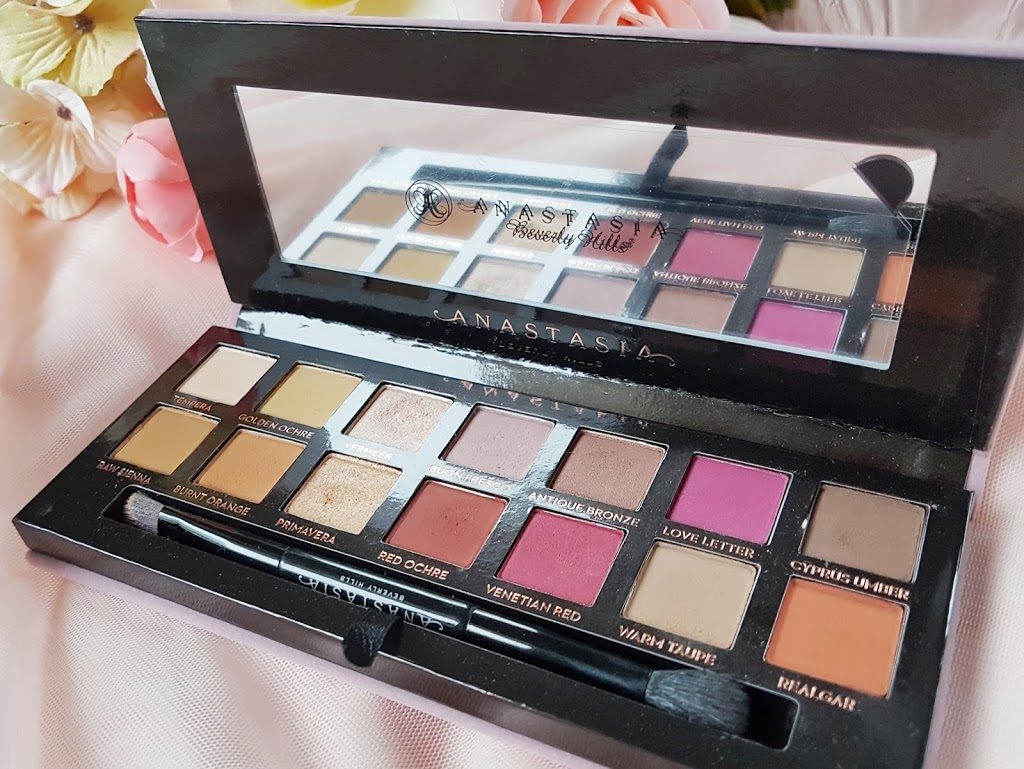 The shade range is quite beautiful and was love at first site and honestly saying with this palette I really don't have enough to complain about. This palette has a distinct colour range: very warm, lots of reds and oranges, good range of light, mid-tone, and deep. When you take a closer look, there are a few cooler toned shades to give variety that also work well with the warm shades without clashing. You can create a large range of looks for any occasion using the shades provided- there are both colourful and neutral mid-toned crease shades so this can swing in either the natural/ work-appropriate or trendy/ artistic directions. I also really enjoy the number of mattes in the palette. The mattes in this palette give you great versatility. The quality is amazing and I love the nude shades. Golden ocher, in particular, is a great transition shade, and the shimmers are pigmented without fallout. Every colour is smooth and pigmented, there are no random chunky or overly sheer shadows here.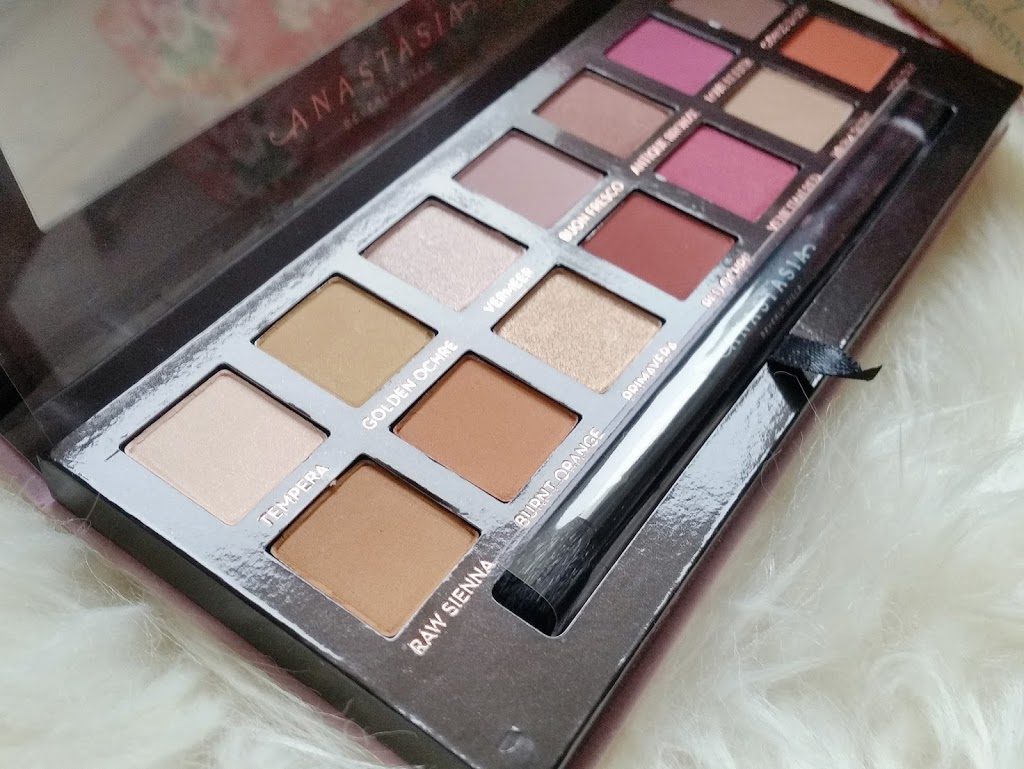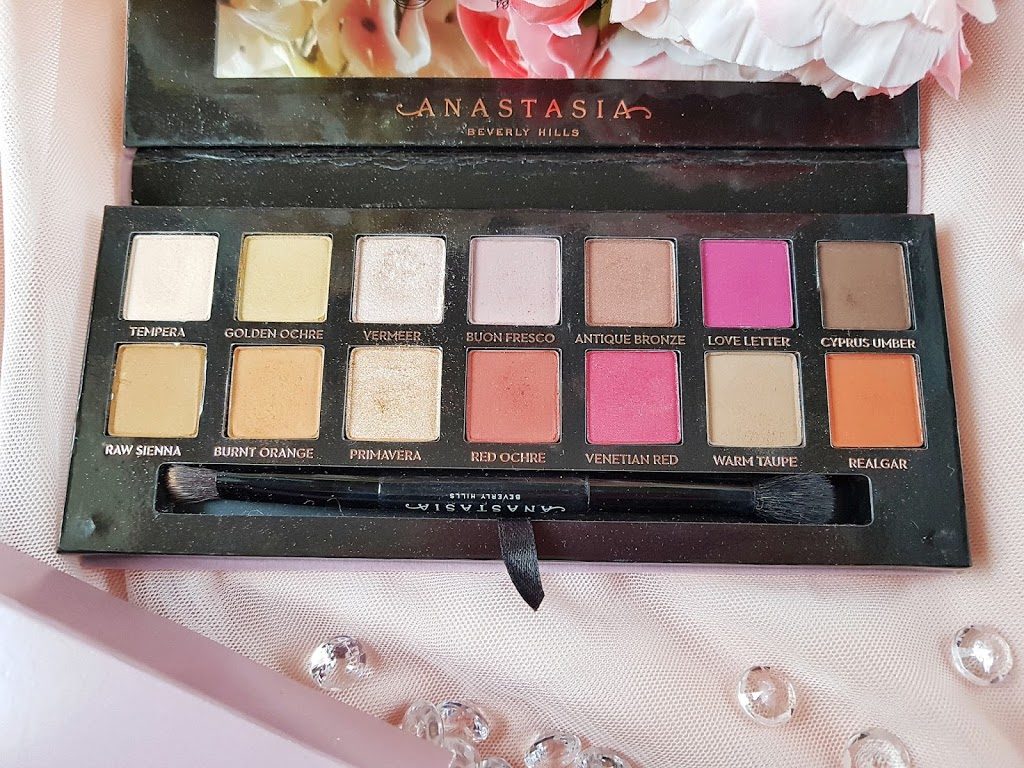 The formulation of the eyeshadows found in the Modern Renaissance palette is beautiful. These shadows are so pigmented, that all you need is a tiny bit of product. I lightly press/push my brushes into them, and get plenty of product.
The shadows are soft and creamy texture wise. The eyeshadows blend so easily and look fresh after a full day of wear.
They all apply with full pigment and blend effortlessly. The mattes can be applied with a fluffy brush for a sheer wash, but can easily be packed on without becoming patchy. The shimmers can bunch up a bit when you go in too hard with your brush but smooth out nicely on the eye. They last all day with the eye. So soft, so pigmented, so worth it! On photos below, you can see descriptions and swatches of all shades.
Tempera:
 a very light peachy-nude colour with a slight shimmer, meant for brow highlighting and inner corners and blending.
Golden Ochre
: A matte, goldenrod colour that blends greatly into the skin.
Vermeer:
 Shade named after Dutch Renaissance artist. A fabulously shimmery rose quartz shade. One of my favourite in the palette.
Buon Fresco:
 Creamy pigmented matte shade, mauve colour with the hint of shimmer.
Antique Bronze
: Rusty, shimmery brown that applies more red-hued and is quite gorgeous.
Love Letter:
 A red wine-toned dark pink tone. This is a matte shade and can be used for bolder sexy smokey eye look.
Cyprus Umber
: Dark brown in matte shade.
Raw Sienna
: Matte, dark yellow-brown, and I am very happy to have finally have a shade like this.
Burnt Orange
: Matte, slightly lighter and slightly more orange than Raw Sienna.
Primavera
: Gold shimmer, and the perfect shade for the middle of the lid.
Red Ochre
: A matte, dark burnt red shade.
Venetian Red
: Mildly shimmered dark red with a blue undertone.
Warm Taupe:
Matte and milky taupe, base and crease shade.
Realgar
: a yellow undertoned brown shade, matte and creamy.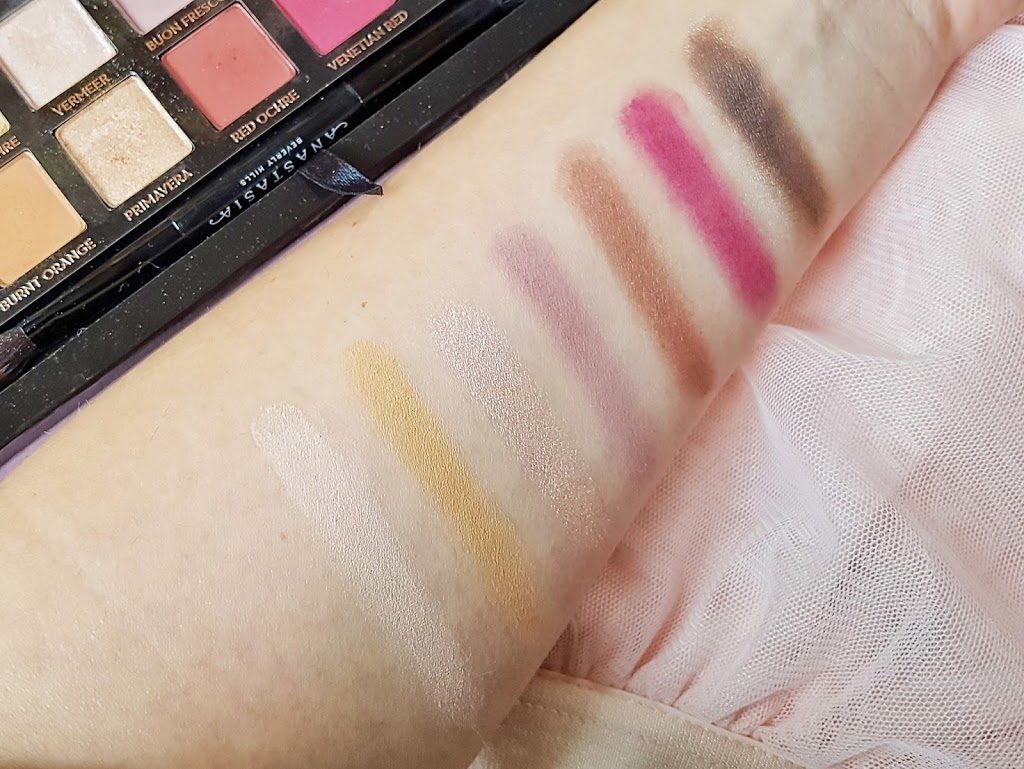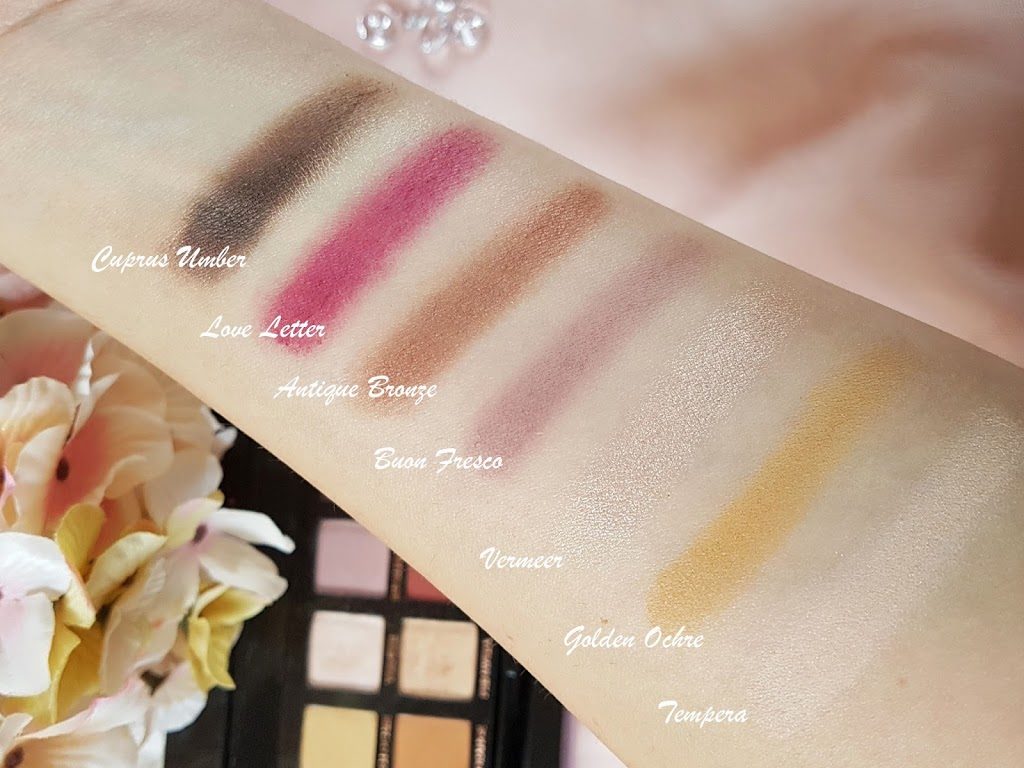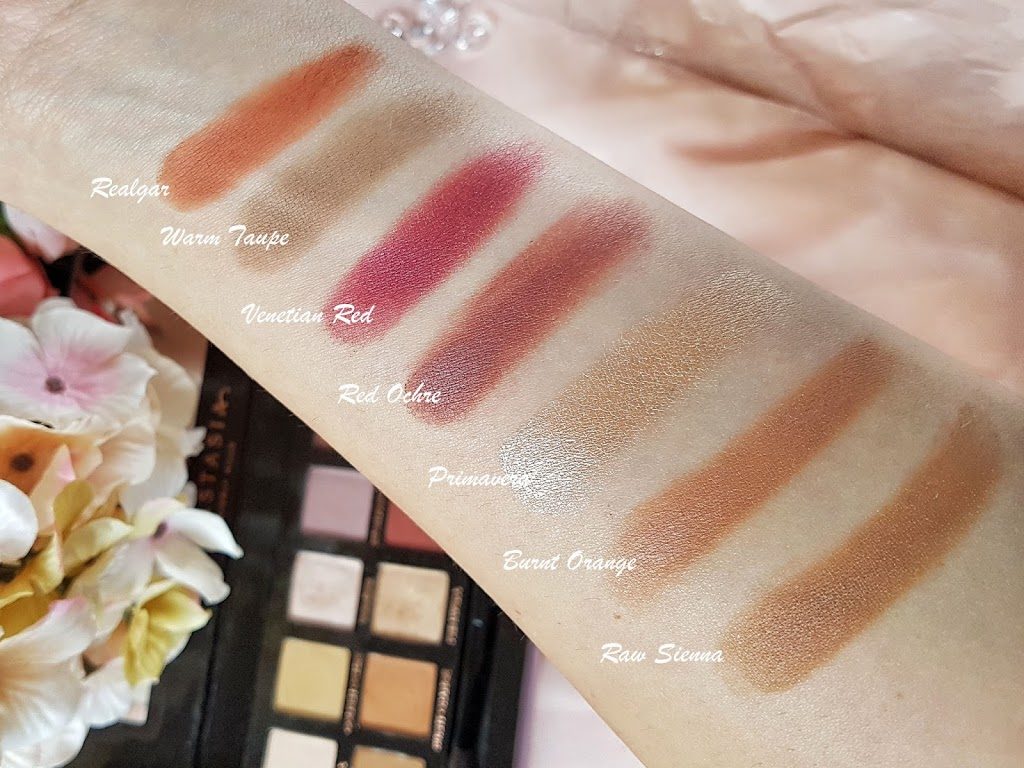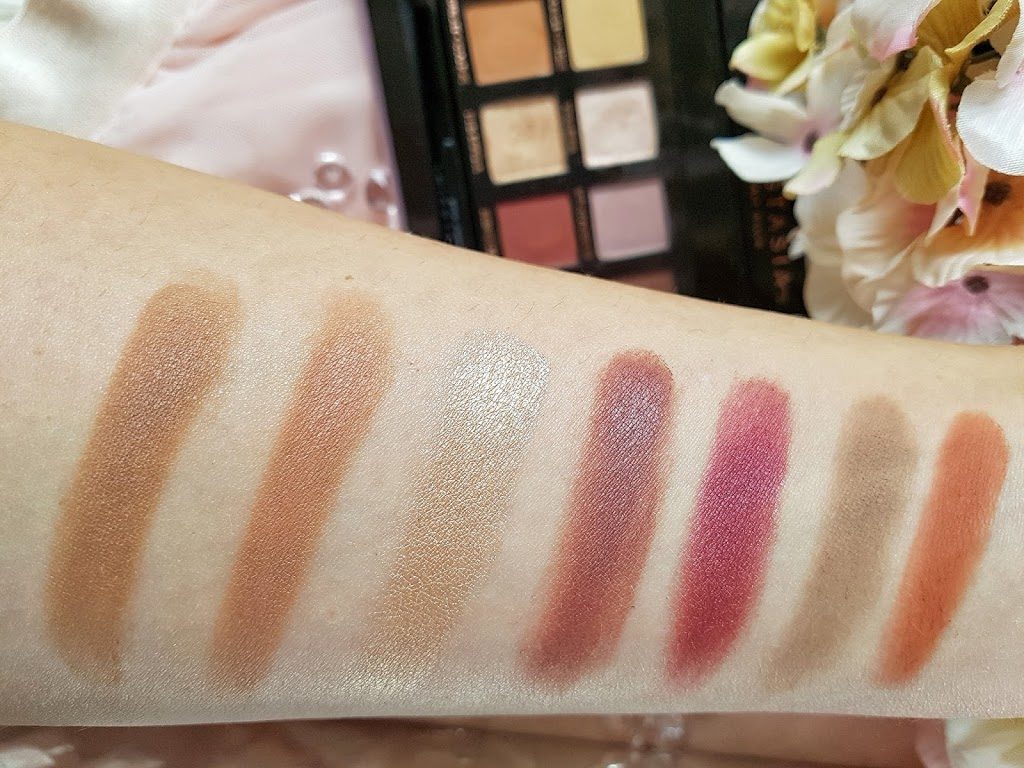 I also enjoy the brush included and use it often. The blender side is small enough for crease shades but fluffy enough to blend and diffuse colour. The more flat end is perfect for more precise placement and packing of colour.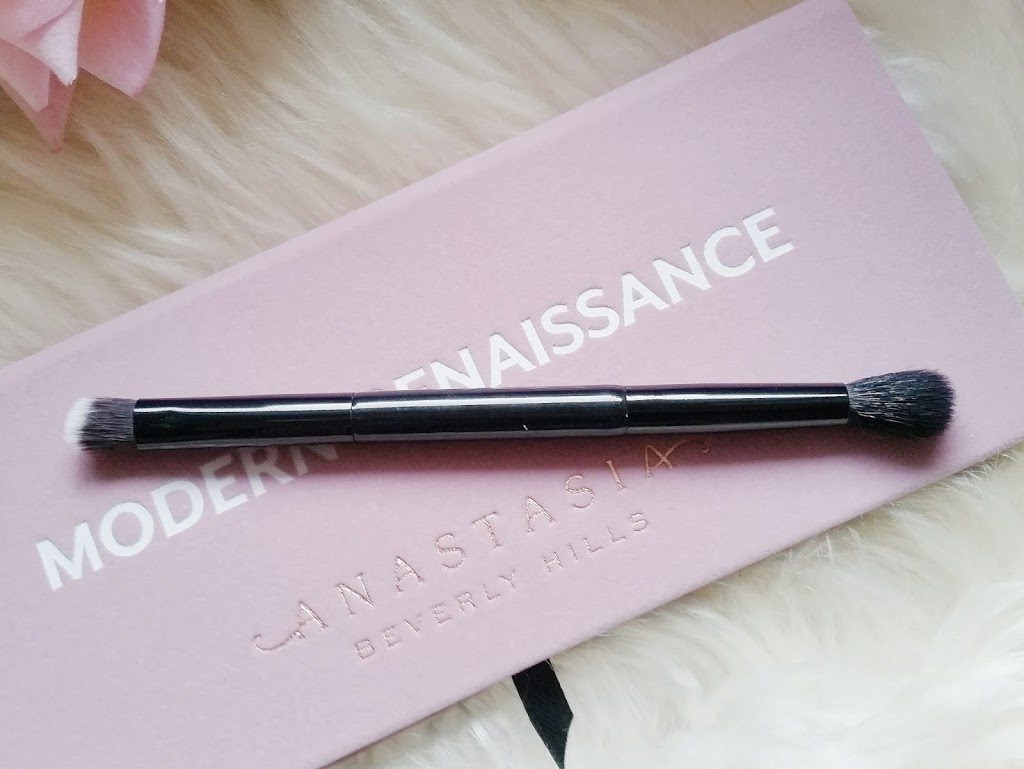 I am completely in love with this palette. Do you like these colours and what is your favourite palette?


PS: Many thanks to girls from Smootilica blog (click!) for creating this beautiful signature for me! Check their page, great and funny reviews also in English!