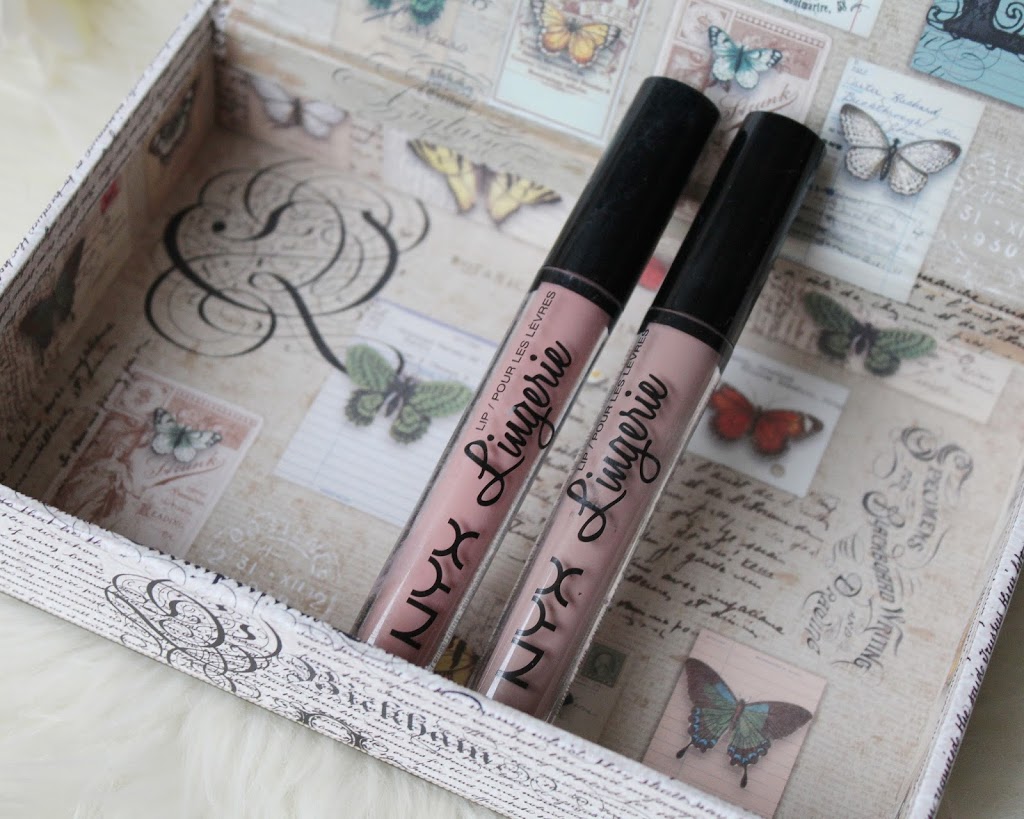 Hello my lovelies! Today I prepared story of a well known line of liqiud lipstick – NYX Lingerie. I
've wanted for a long time now to write my review on these matte lipsticks, but somehow words didn't want to come up. There's no more delay, so I present you a short review and I hope you're gonna like it.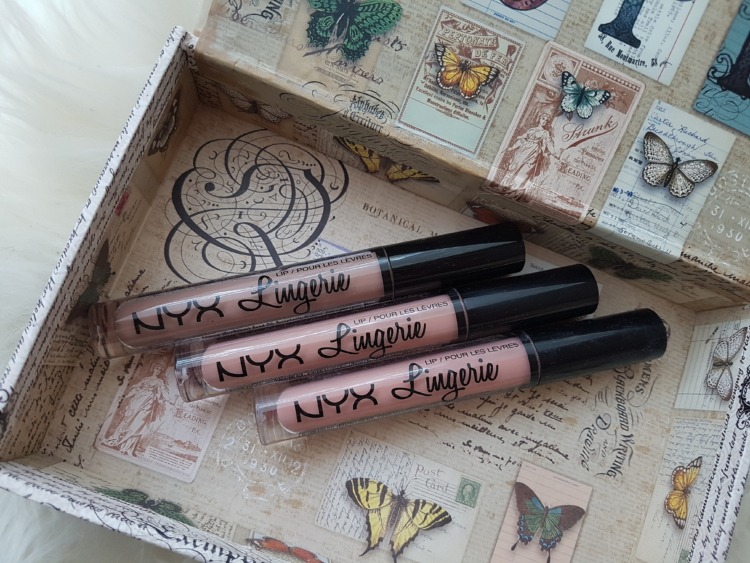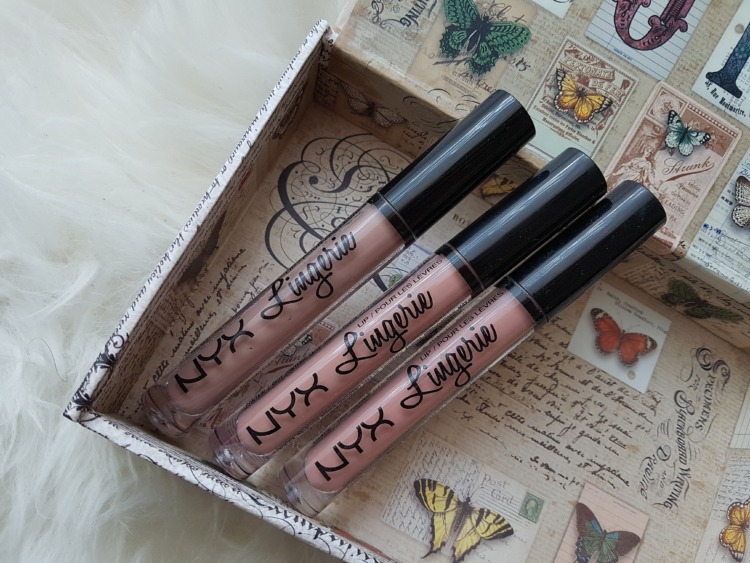 NYX Cosmetics is a drugstore makeup brand with the variety of products. They have everything needed for makeup, and they are specially known for their huge lipstick range. NYX Lingerie line is a nice respond to a worldwide trend of nude matte lips. 12 Shades are available in Germany, and although all nude, they are all different among themselves. I chose three nuances – 03 Lace Detail, 07 Satin Ribbon, and 09 Cosret.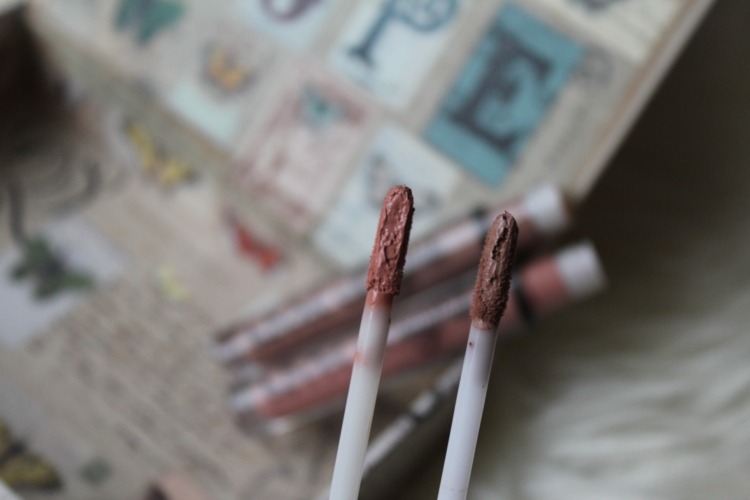 Little applicator is pretty good, something thinner, but very precise. Pigmentation of the lipsticks is amazing, rich and fully covers in one swipe. These liquid lipsticks dry very fast and have real matte finish. I don't find them uncomfortable, but it's only personal opinion, because some people might find them drying, afterall they are matte lipsticks. They all come in pretty seductive bottles and contain 4 ml of product. The price is 7.95 EUR, which I find fair. They don
't have above average longevity on lips, but I would describe them as ok. They will not last whole day, they will not survive meal, but will drink or two. There's also a bit of stain when lipstick disappears.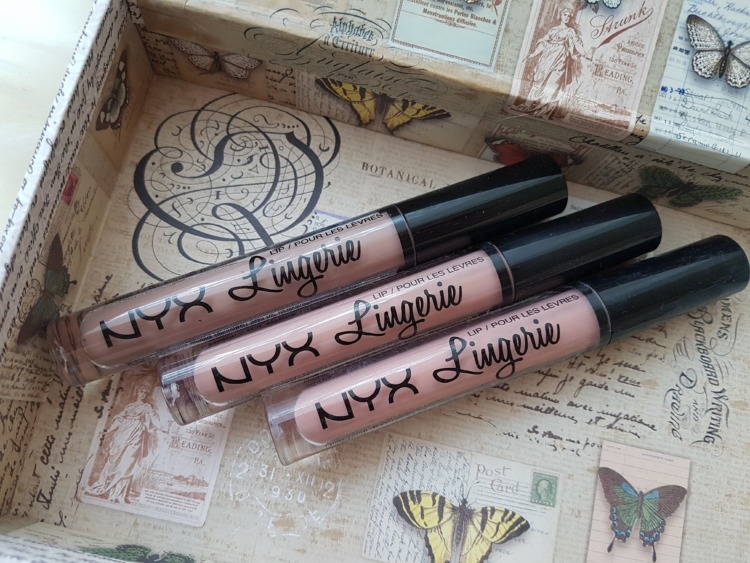 Corset is a cool toned taupe color, Satin Ribbon is a pale pink nude (my personal favourite), and Lace Detail is simmilar to Satin Ribon, but warmer, bit darker and with more pink inside.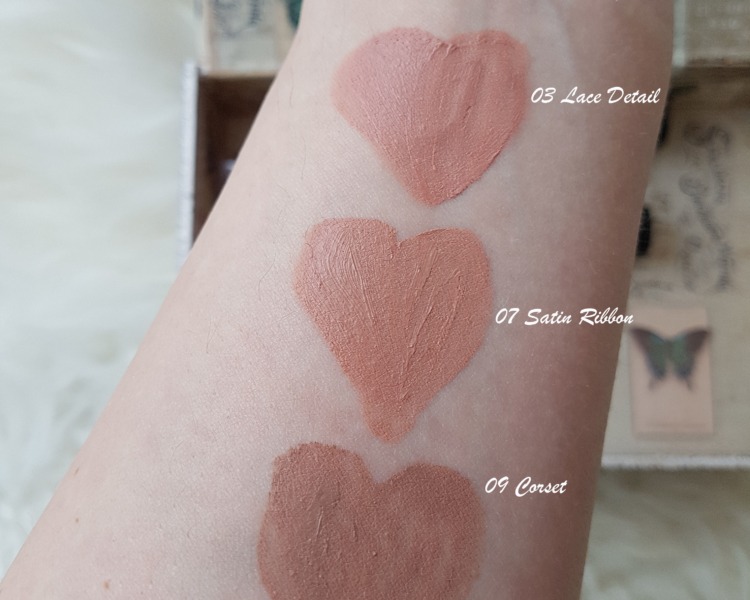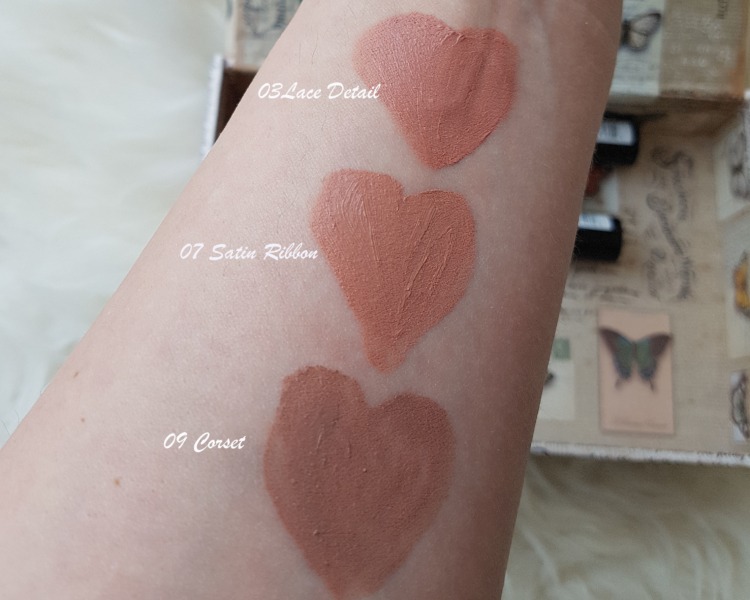 Have you tried NYX Lingerie Liquid Lipsticks and what else could you reccomend to me from this brand?